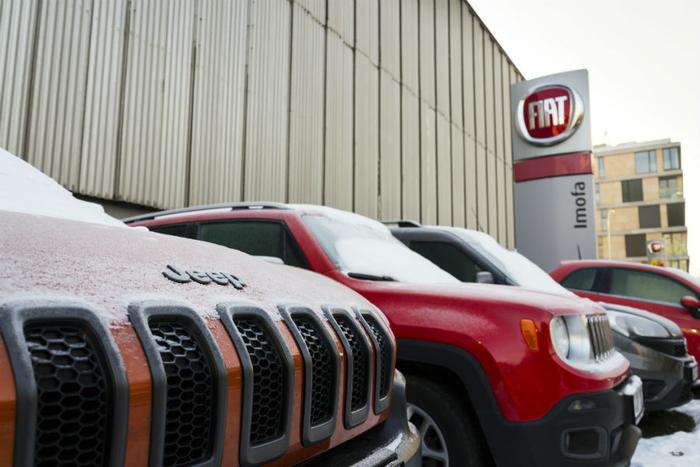 Fiat Chrysler's (FCA) bottom line is now a little fatter. On Monday, the automaker announced that it has cut a deal to sell the its Magneti Marelli auto parts division for $7.2 billion.
The buyer is Japan's Calsonic Kansei, a Japanese automotive company whose global footprint includes 58 manufacturing centers spread throughout the United States, Poland, South Korea, Mexico, Romania, Thailand, UK, South Africa, India, Spain, China, France, and Malaysia. Calsonic Kansei is owned by private equity firm KKR.
"An ideal opportunity to accelerate Magneti Marelli's future growth for the benefit of its customers and its outstanding people," is how Fiat Chrysler's CEO Mike Manley postured the deal.
"The combined business will continue to be among FCA's most important business partners and we would like to see that relationship grow even further in the future. The transaction also recognises the full strategic value of Magneti Marelli and is another important step in our relentless focus on value creation."
Pinning its future on technology
According to automotive strategist, Maryann Keller, the move continues Chrysler Fiat's turnaround strategy of monetizing non-core assets. "This improves FCA's financial condition and comes at a time of greater uncertainty in the automotive industry," Keller said in comments to ConsumerAffairs.
Timing is everything and Chrysler Fiat no doubt hopes to profit off that uncertainty by recentering the company's vision toward the auto world's technology-driven future.
The jury's still out on how large technology's impact will be, but GM is now in its second year of its autonomous vehicle program, and Toyota recently invested $500 million to co-develop a self-driving program with Uber which it hopes will debut in 2021.
Chrysler Fiat was slow to embrace technology, but 2018 has been replete with shifts in that direction. Earlier this summer, the automaker launched its electric vehicle program with its sights on Tesla, and announced that it will launch more than 30 electric and hybrid vehicles by 2022.
Already in the pipeline at Chrysler Fiat is an all-electric four-door sedan similar to the Tesla Model S, but the public will first see an all-electric Alfieri coupe for the company's Maserati nameplate.