---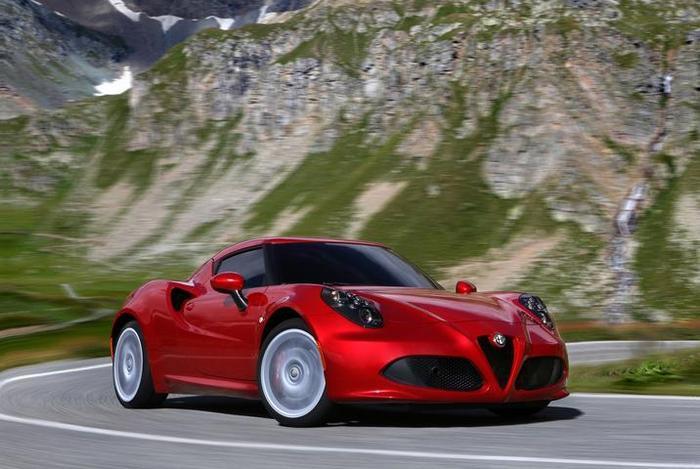 It's been 16 years since you could buy a new Alfa Romeo in the United States. Many devotees of the iconic Italian marque had just about given up but Chrysler Group says an initial batch of 86 dealers have been awarded Alfa Romeo franchises in the United States and Canada.
In the U.S., 82 Alfa Romeo dealers are located in 33 states, with California, Texas, and Florida having the largest concentration of dealerships. There are four Alfa Romeo dealers in Canada.

These 86 dealers will be the first to sell the 2015 Alfa Romeo 4C coupe and limited-edition 4C Launch Edition when the Alfa returns to the North American market this year.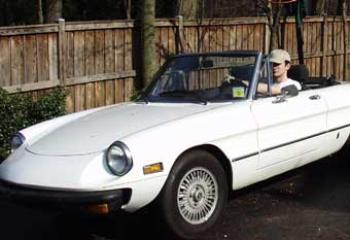 "This group of dealers represents the first phase in the Alfa Romeo dealer network selection process," said Peter Grady, Vice President of Network Development, Chrysler Group LLC. "Each Alfa Romeo dealer will have a unique staff dedicated to the brand's premium market clientele."
Grady said he expects the Alfa Romeo dealer network ultimately will exceed 300 franchises in North America.

Additional Alfa Romeo franchises will be awarded this year. Initially, each franchise will receive the Alfa Romeo 4C Launch Edition.

Here are the dealers by state that have been awarded an Alfa Romeo franchise in the U.S., followed by the four dealers in Canada:

Alabama
FIAT of Huntsville, dba Alfa Romeo of Huntsville, Huntsville, Ala.

Arkansas
Landers FIAT, dba Landers Alfa Romeo, Benton, Ark.
FIAT of Fayetteville, dba Alfa Romeo of Fayetteville, Fayetteville, Ark.

Arizona
Larry H. Miller FIAT Tucson, dba Larry H. Miller Alfa Romeo Tucson, Tucson, Ariz.
FIAT of Scottsdale, dba Alfa Romeo of Scottsdale, Scottsdale, Ariz.

California
FIAT of Burlingame, dba Alfa Romeo of Burlingame, Burlingame, Calif.
FIAT of Bakersfield, dba Alfa Romeo of Bakersfield, Bakersfield, Calif.
McKevitt FIAT, dba McKevitt Alfa Romeo, Berkeley, Calif.
Premier FIAT of Fremont, dba Premier Alfa Romeo of Fremont, Newark, Calif.
Orange Coast FIAT, dba Orange Coast Alfa Romeo, Costa Mesa, Calif.
Santa Monica FIAT, dba Santa Monica Alfa Romeo, Santa Monica, Calif.
FIAT of Los Angeles, dba Alfa Romeo of Los Angeles, Los Angeles, Calif.
Kearny Mesa FIAT, dba Kearny Mesa Alfa Romeo, San Diego, Calif.
Walter's FIAT, dba Walter's Alfa Romeo, Riverside, Calif.
Mossy FIAT, dba Mossy Alfa Romeo, National City, Calif.
FIAT of San Francisco (San Francisco Motors), dba Alfa Romeo of San Francisco, San Francisco, Calif.
Maserati of Walnut Creek, dba Alfa Romeo of Walnut Creek, Walnut Creek, Calif.

Colorado
AutoNation FIAT North Denver, dba AutoNation Alfa Romeo North Denver, Northglenn, Colo.

Connecticut
FIAT of Fairfield County, dba Alfa Romeo of Fairfield County, Stamford, Conn.

Florida
Rick Case FIAT, dba Rick Case Alfa Romeo, Davie, Fla.
FIAT of North Miami, dba Alfa Romeo of North Miami, North Miami, Fla.
FIAT of Melbourne, dba Alfa Romeo of Melbourne, Melbourne, Fla.
FIAT of Pensacola, dba Alfa Romeo of Pensacola, Pensacola, Fla.
Sunset FIAT of Sarasota, dba Sunset Alfa Romeo of Sarasota, Sarasota, Fla.
FIAT of Winter Haven, dba Alfa Romeo of Winter Haven, Winter Haven, Fla.
FIAT of Orange Park, dba Alfa Romeo of Orange Park, Jacksonville, Fla.
Greenway FIAT of East Orlando, dba Greenway Alfa Romeo of East Orlando, East Orlando, Fla.
Fields FIAT, dba Fields Alfa Romeo, Orlando, Fla.

Georgia
FIAT of Savannah, dba Alfa Romeo of Savannah, Savannah, Ga.

Iowa
D&D FIAT, dba D&D Alfa Romeo, Davenport, Iowa
Billion FIAT, dba Billion Alfa Romeo, Clive, Iowa

Illinois
FIAT of Chicago, dba Alfa Romeo of Chicago, Chicago, Ill.
Bettenhausen FIAT of Tinley Park, dba Bettenhausen Alfa Romeo of Tinley Park, Tinley Park, Ill.
FIAT of Metro East, dba Alfa Romeo of Metro East, Fairview Heights, Ill.

Indiana
FIAT of Glenbrook, dba Alfa Romeo of Glenbrook, Fort Wayne, Ind.
Expressway FIAT of Evansville, dba Expressway Alfa Romeo of Evansville, Evansville, Ind.

Kentucky
Jake Sweeney FIAT, dba Jake Sweeney Alfa Romeo, Florence, Ky.

Louisiana
Landers FIAT, dba Landers Alfa Romeo, Shreveport, La.

Maryland
Heritage FIAT, dba Heritage Alfa Romeo, Owings Mills, Md.
Criswell Maserati, dba Criswell Alfa Romeo, Germantown, Md.

Michigan
Suburban FIAT, dba Suburban Alfa Romeo, Ann Arbor, Mich.
Fox FIAT, dba Fox Alfa Romeo, Traverse City, Mich.
Golling FIAT, dba Golling Alfa Romeo, Bloomfield Hills, Mich.
FIAT of Lakeside, dba Alfa Romeo of Lakeside, Macomb, Mich.
Zeigler FIAT of Grandville, dba Zeigler Alfa Romeo of Grandville, Grandville, Mich.

Minnesota
FIAT of Bloomington, dba Alfa Romeo of Bloomington, Bloomington, Minn.

Missouri
Northtowne FIAT of Kansas City, dba Northtowne Alfa Romeo of Kansas City, Kansas City, Mo.

North Carolina
Hendrick FIAT of Cary, dba Hendrick Alfa Romeo of Cary, Cary, N.C.

Nebraska
FIAT of Omaha, dba Alfa Romeo of Omaha, Omaha, Neb.

New Jersey
FIAT of Maple Shade, dba Alfa Romeo of Maple Shade, Maple Shade, N.J.
Fullerton FIAT, dba Fullerton Alfa Romeo, Somerville, N.J.

Nevada
FIAT of Las Vegas, dba Alfa Romeo of Las Vegas, Las Vegas, Nev.
Findlay FIAT, dba Findlay Alfa Romeo, Henderson, Nev.

New York
FIAT of Larchmont, dba Alfa Romeo of Larchmont, Larchmont, N.Y.

Ohio
Bob & Chuck Eddy FIAT, dba Bob & Chuck Eddy Alfa Romeo, Youngstown, Ohio
Yark FIAT, dba Yark Alfa Romeo, Toledo, Ohio
Bob-Boyd FIAT, dba Bob-Boyd Alfa Romeo, Columbus, Ohio
Bob Ross FIAT, dba Bob Ross Alfa Romeo, Centerville, Ohio

Oklahoma
FIAT of Edmond, dba Alfa Romeo of Edmond, Edmond, Okla.

Pennsylvania
Baierl FIAT, dba Baierl Alfa Romeo, Wexford, Pa.

South Carolina
Benson FIAT, dba Benson Alfa Romeo, Greer, S.C.

Tennessee
Harper FIAT, dba Harper Alfa Romeo, Knoxville, Tenn.

Texas
FIAT of Austin, dba Alfa Romeo of Austin, Austin, Texas
Holt FIAT of Fort Worth, dba Holt Alfa Romeo of Fort Worth, Fort Worth, Texas
Northside FIAT, dba Northside Alfa Romeo, Spring, Texas
Randall Noe FIAT, dba Randall Noe Alfa Romeo, Tyler, Texas
Allen Samuels FIAT, dba Allen Samuels Alfa Romeo, Waco, Texas
FIAT of Corpus Christi, dba Alfa Romeo of Corpus Christi, Corpus Christi, Texas
Helfman FIAT, dba Helfman Alfa Romeo, Houston, Texas
Brown FIAT, dba Brown Alfa Romeo, Laredo, Texas
FIAT of McKinney, dba Alfa Romeo of McKinney, McKinney, Texas
Cavender FIAT, dba Cavender Alfa Romeo, Selma, Texas

Virginia
Safford FIAT of Tysons Corner, dba Safford Alfa Romeo of Tysons Corner, Vienna, Va.
Safford FIAT of Fredericksburg, dba Safford Alfa Romeo of Fredericksburg, Fredericksburg, Va.
FIAT of Alexandria, dba Alfa Romeo of Alexandria, Alexandria, Va.
Pomoco FIAT of Newport News, dba Pomoco Alfa Romeo of Newport News, Newport News, Va.

Vermont
Berlin City FIAT, dba Berlin City Alfa Romeo, Williston, Vt.

Washington
FIAT of Tacoma, dba Alfa Romeo of Tacoma, Tacoma, Wash.
Barton FIAT, dba Barton Alfa Romeo, Spokane, Wash.

Wisconsin
Bergstrom Maserati, dba Bergstrom Alfa Romeo, Appleton, Wis.

West Virginia
Urse FIAT of Morgantown, dba Urse Alfa Romeo of Morgantown, Morgantown, W. Va.
Moses FIAT of St. Albans, dba Moses Alfa Romeo of St. Albans, St. Albans, W. Va.

Canada
FIAT of Vancouver, dba Alfa Romeo of Vancouver, Vancouver, B.C.
Maranello FIAT, dba Maranello Alfa Romeo, Vaughan, Ont.
LaSalle FIAT, dba LaSalle Alfa Romeo, LaSalle, Quebec
JD FIAT, dba JD Alfa Romeo, Boischatel, Quebec
---