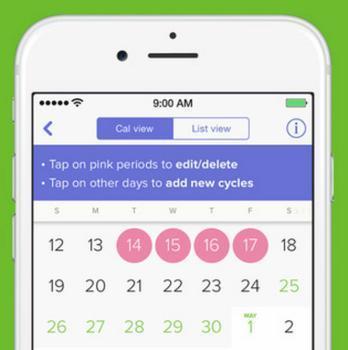 There are apps that will track just about everything, including women's menstrual cycles. The goal is to get more precise fertility information, but an unwanted side effect could be leakage of very personal information.
Consumer Reports recently took a careful look at Glow, one of the more popular fertility apps, and found that security was not what it might be. In fact, the magazine said, anyone who knew a user's email address could potentially access that person's data and find such information as the last time they had sex, what kind of sex it was, how many drinks they'd had, and other information most people wouldn't knowingly disclose to the world, not to mention to stalkers and abusive spouses and exes.
Glow was quick to fix the problem after Consumer Reports pointed it out, but the episode illustrated the risks users of similar apps face, the Washington Post reported. 
Glow has said that it has helped more than 150,000 couples conceive and claims that women who carefully track their ovulation cycles in the app were 40 percent more likely to become pregnant than more casual users.
Gray zone
The magazine, published by non-profit Consumers Union, noted that Glow and similar apps fall into a regulatory gray zone -- many of them are not covered by HIPAA, the federal health privacy law that protects information shared with healthcare providers.
While the Glow vulnerabilities have been addressed, health and privacy advocates are concerned about the thousands of other apps and forums that women are using to reveal highly personal information without fully considering the possible consequences. 
Besides the risk of any individual's data being revealed, there is also the question of how data gathered by the apps are treated in the aggregate. Is the data used for medical research, marketing research, or for behaviorally targeted advertising? Is it sold to third-party "big data" bundlers? Some apps' privacy policies may have answered these questions, but others may consist of indecipherable legalese.
While medicines and medical devices undergo stringent testing before being approved for use on patients, there are no such restrictions on apps and online tools. 
Women who ask their doctors for advice are likely to find that the doctor knows no more than the patient about the vulnerabilities of any specific app, which means that it is once again buyer -- or perhaps user -- beware.