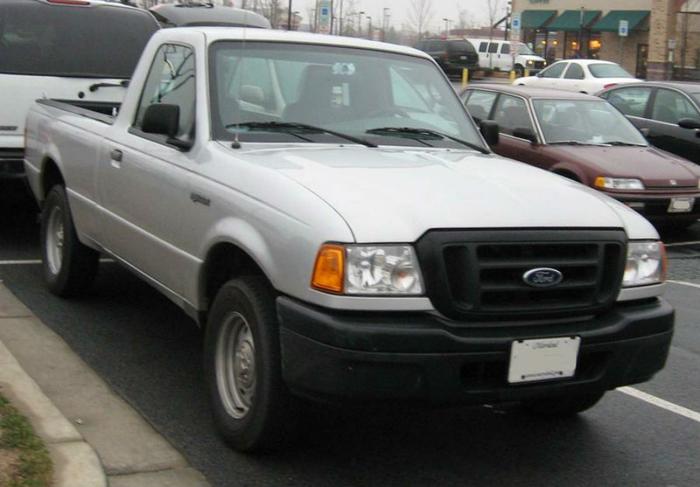 The National Highway Transportation Safety Administration (NHTSA) has issued an urgent appeal to owners of two older pick-up truck models: park them, now.
The agency says the 2006 Ford Ranger and 2006 Mazda B-series trucks are equipped with dangerous Takata airbags – the subject of a massive recall and blamed for at least 22 deaths worldwide. The airbag inflators have been shown to explode, sending bits of metal flying through the cabin with terrific force.
Because so many vehicles have these airbags, NHTSA says they aren't being repaired fast enough. The agency is especially concerned about the two older pick-up truck models, saying they should be a priority.
Three months ago, both Ford and Mazda appealed to owners of the trucks to park them and not drive them again until the airbags are replaced. NHTSA is re-issuing the warning, it says, because too many drivers ignored the first one.
Number one priority
"NHTSA's number one priority is making sure that everyone is safe on our roads," said NHTSA Deputy Administrator Heidi King. "I cannot stress strongly enough the urgency of this recall – these airbags are dangerous. Every vehicle must be accounted for now."
King cites statistics from the manufacturers, showing barely half of the 33,320 affected 2006 Ford Rangers have been repaired, and only 58 percent of the 2,205 impacted Mazda B-Series trucks have been mitigated.
Both Ford and Mazda have authorized their dealers to tow these vehicles free of charge so consumers can safely obtain the free repair.
Millions of vehicles equipped with Takata airbags have been recalled since 2016, yet many are still on the nation's highways. In March, a Senate Commerce subcommittee convened a hearing into the slow pace of the recall.
By the middle of last year, automakers had recalled more than 125 million vehicles worldwide, creating a backlog at many dealers.
What to do
To find out if you are driving a vehicle with a dangerous Takata airbag, visit the NHTSA website. Once there, enter your 17-character vehicle identification number (VIN).
Your search result will show if your car or truck is included in this or any other safety recall. Vehicles scheduled for future recalls will not show up in this search, so it is important that you check regularly, at least twice per year.
If you find your vehicle does have a recall, call a dealer to schedule the free repair. In the Takata airbag recalls, there are priority groups; parts are only available for certain vehicles starting at certain dates.
At the moment, NHTSA considers the 2006 Ford Ranger and Mazda B-series to be in that priority category.