---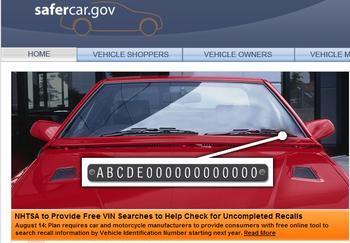 Anyone who's ever tried to chase down automobile recall information may welcome the news that federal safety regulators are trying to make the process a little simpler.
The completion rate for recalls hovers around 70 percent, which everyone agrees isn't very good for defects that can be life-threatening.
Consumers now see recall notices in newspapers, on news broadcasts and websites but it's not always easy to know if a particular car is covered, since many recalls cover only certain manfacture dates, geographic locations and so forth.
Going to SaferCar.gov, the website of the National Highway Traffic Safety Administration (NHTSA) will generally provide the definitive answer, but not everyone knows about it. So NHTSA is going to require automakers to install a tool -- actually a link to NHTSA -- on their websites to allow consumers tomore easily find out if vehicles have been recalled by searching with their car's Vehicle Identification Number (VIN) starting next year.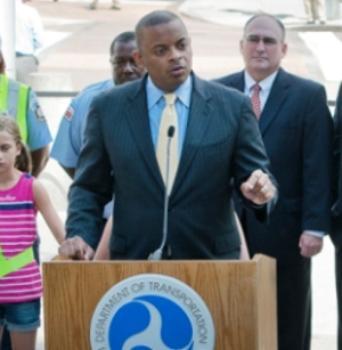 "Safety is our highest priority, and an informed consumer is one of our strongest allies in that effort," said U.S. Transportation Secretary Anthony Foxx. "Owners and potential buyers alike will soon be able to identify whether a safety recall for their specific vehicle is incomplete, using our free online search at SaferCar.gov."
NHTSA's online search does not now include the VIN option. Owners must search by year, manufacturer and model and then, in some cases, wade through additional details that determine whether their specific vehicle is part of the recall.
NHTSA is also imposing new requirements on the recall notices that manufacturers mail to vehicle owners, specifying that they must use "urgent safety recall'' in capital letters and an enlarged font at the top of the letter.
Manufacturers grumble
Manufacturers are grumbling about the process, which requires them to install a link that will take their customers away from their site and plop them down on the NHTSA site. They say they could do the job better on their sites.
"Automakers can provide a one-stop digital storeroom for consumer information that the government cannot provide," the Alliance of Automobile Manufacturers said in a prepared statement.
"Automakers are already providing safety recall information on their own websites. Consumers go to automaker websites when they were looking to buy their car, so it makes sense to provide safety recall information on those same websites," the automakers' group said. "Not only are consumers familiar with the websites of auto companies, but these websites also provide additional information on vehicles and customer service campaigns that would not be available on a separate government website, which was an option that the government chose not to adopt."
---