---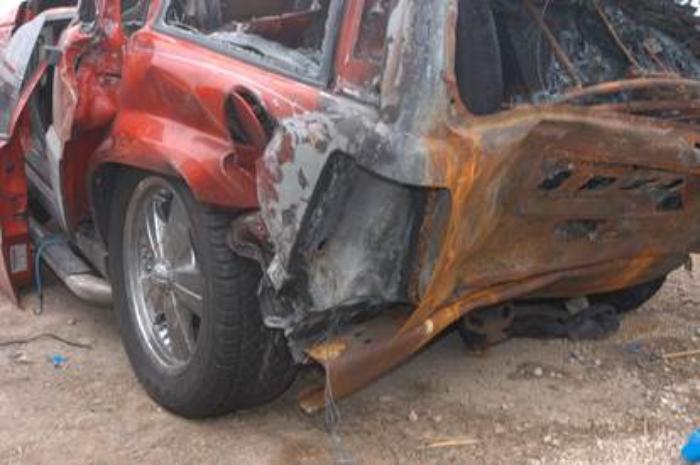 Automakers are being put on notice that they'll face much more stringent oversight from federal safety regulators following such debacles as the GM ignition switch crisis, the epidemic of exploding Takata airbags and alleged recall foot-dragging by Chrysler.
The U.S. Department of Transportation (DOT) and National Highway Traffic Safety Administration (NHTSA) today released two reports outlining their,plans for tougher oversight and identifying shortcomings in its own efforts.
But nothing drew more gasps than the revelation that DOT and NHTSA would be consulting with personal injury lawyers, who often find and document safety hazards long before they come to NHTSA's attention.
In fact, lawyers who specialize in auto accidents and product liability already have their own informal but highly sophisticated,networks that share data the attorneys collect as they build evidence against automakers. In many cases, records are sealed after a trial ends in an out-of-court settlement, especially those involving huge damage awards arising from injuries caused by safety defects, so the information is never made public.
Which truck roof pillar collapses?
For example, every lawyer who handles such cases can tell you with great specificity what model and year pick-up truck has weak windshield pillars that often cause the roof to collapse in a roll-over accident, crushing the occupants to death. The lawyers' private networks also guide attorneys to expert witnesses who have already done much of the research needed to bring similar cases to trial.
While lawyers would still be barred from disclosing specifics of past cases, they could lead federal investigators in the right direction.
Sober self-examination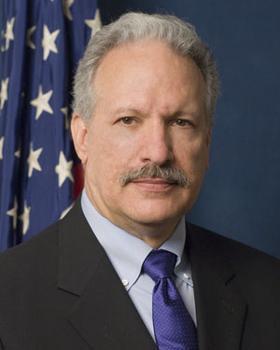 "Our obligation to save lives and prevent injuries must include sober self-examination, and when we find weaknesses, we have to fix them," NHTSA Administrator Mark Rosekind said as the stepped-up enforcement plans were released. "These reports outline how NHTSA is already improving its systems for identifying and addressing vehicle safety defects, and offers options for building the workforce it needs to meet its obligations to the traveling public."
NHTSA said it will also step up its own efforts to identify defects, expanding its defects investigation office, which currently has the equivalent of 64 full-time employees, adding 380 employees longterm, a sevenfold increase.
The reports released by Rosekind also identify instances in which the agency could have taken stronger measures, most notably in the case of the GM ignitions, which have been linked to,109 deaths,and more than 200 injuries.
NHTSA said that GM withheld information but also conceded the agency did not push back hard enough, merely analyzing the incomplete GM responses and discounting outside theories that suggested the reason airbags did not deploy was that the faulty ignition switch had cut power to the engine -- and therefore the airbags -- prior to the crash.
Decades lost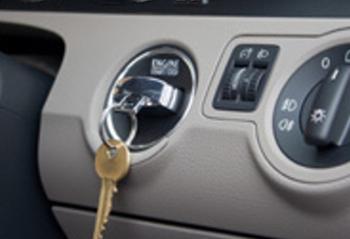 NHTSA has been bitterly criticized by decades by safety advocates who say it is too cozy with automakers, too slow to identify safety defects and lax in policing the recall process to ensure that all affected vehicles are repaired promptly.
For example, FCA US LLC -- the company formerly known as Chrysler -- is currently under scrutiny for delays in carrying out modifications to Jeep Cherokees that are allegedly prone to burst into flames in rear-end collisions. FCA executives face a July 2 hearing before NHTSA to discuss whether the company has properly handled recalls affecting more than 10 million vehicles.
Safety advocates greeted the reports positively but cautiously, noting that increased Congressional funding was by now means assured.
"The assessment calls for a new paradigm in funding and resources to match the dramatic increase in the number of vehicles on the road and the increasing sophisticated technology in vehicles," said Clarence M. Ditlow, executive director of the non-profit Center for Auto Safety.
"NHTSA in the 1970's with a more adequate budget and aggressive enforcement was much like the New Paradigm in the Path Forward. But as funding decreased and secrecy increased in the 1980's and beyond, the agency became a weak enforcer and mass vehicle defects became common behind closed doors," Ditlow noted.
"Killing drivers ... for years"
On Capitol Hill, Sens. Edward J. Markey (D-Mass.) and Richard Blumenthal (D-Conn.) said the NHTSA must resolve to prevent future tragedies like the GM ignition switch debacle.
"We are pleased that NHTSA has acknowledged neglecting critical information that should have moved it to take action much earlier on faulty GM ignition switches that were killing drivers and passengers for years. Unfortunately, for more than a decade, NHTSA failed to address the information and evidence it had in its own database linking defective ignition switch to fatal accidents," the senators said in a joint statement.
"It is incumbent upon Administrator Rosekind to put in place permanent measures necessary to prevent another tragedy like this from ever happening again. Those measures must include a requirement that the types of secret documents that NHTSA had access to are made public, and the enactment of our legislation that requires more information to be reported to NHTSA's Early Warning Reporting database when auto manufacturers first become aware of incidents involving fatalities."
The two have introduced legislation that they say would ensure more transparency and earlier reporting of safety issues to prevent auto injuries and fatalities.
The legislation, the Early Warning Reporting System Improvement Act, would require NHTSA make the information it receives from auto manufacturers publicly available in a searchable, user-friendly format so that consumers and independent safety experts can evaluate potential safety defects themselves.
---