---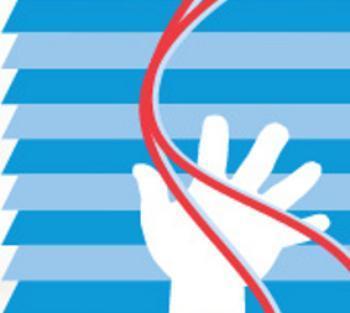 An umbrella group of consumer and safety organizations is calling on the U.S. Consumer Product Safety Commission (CPSC) to pass mandatory standards making operating cords for window coverings inaccessible, in an effort to prevent child strangulations, a longtime problem with blinds.
In a petition filed with CSPC, the coalition, including Parents for Window Blind Safety, Consumer Federation of America and Kids in Danger, specifically asks the agency to prohibit accessible window covering cords when feasible, and require that all cords be made inaccessible through passive guarding devices when prohibiting them is not possible.
The CPSC, according to the groups, has long recognized window covering cords as a hidden strangulation and asphyxiation hazard to children and continues to identify it on its website as one of the "top five hidden hazards in the home."
Voluntary standards inadequate
The coalition believes a strong mandatory standard to address the hazards posed by corded window coverings is necessary because -- according to data from the CPSC -- 293 children have been killed or seriously injured by accessible window covering cords between 1996 and 2012. In addition, the rate of injuries and deaths has not been significantly reduced since 1983, despite six industry attempts at developing adequate voluntary standards.
"We urge the CPSC to take strong action to prevent children from being injured or killed as a result of being strangled by the cord of a window covering." said Linda Kaiser of Parents for Window Blind Safety. "As long as manufacturers are allowed to sell unsafe window coverings, young children will be injured or killed because of the cords of those window coverings."
Kaiser and her husband Matt formed Parents for Window Blind Safety in 2002, after their daughter, Cheyenne Rose, died as a result of being strangled by a window blind cord.
Strong action needed
The petition says the voluntary standards process, starting from the first standard in 1996 and including the most recent standard in 2012, has failed to eliminate or even reduce the risk of strangulation and asphyxiation by window covering cords to children.
"Every voluntary standards process for window coverings has resulted in a standard that has failed to address approximately 40% of the injuries and deaths caused by window covering cords," said Rachel Weintraub, legislative director and senior counsel with Consumer Federation of America. "Feasible and cost-effective designs that eliminate the risk of window cord strangulations already exist, but the voluntary standard does not require their use."
The petition accuses manufacturers of exploiting weaknesses in the voluntary standard to actually increase the number and types of hazardous cords on window coverings. It also maintains that deaths and injuries can be eliminated by designs that exist:
Cordless Technology: Window coverings that eliminate pull cords, thereby addressing both outer and inner cord hazards, are available, add minimum costs to the manufacture, and can be used on the vast majority of blinds and shades.

Cord Cover Designs: Designs that render the pull cords of window coverings inaccessible have been available since the 1990's but were never sold in the marketplace because the CPSC allowed separated cord tassels to serve as a compliant design.
"It is only by designing the window coverings so that cords are not accessible to children that true safety can be achieved," according to Carol Pollack-Nelson, Ph.D. of Independent Safety Consulting. "Given the failure of the window coverings industry to adopt an effective voluntary standard, a mandatory rule by the CPSC to eliminate accessible cords is necessary."
---