---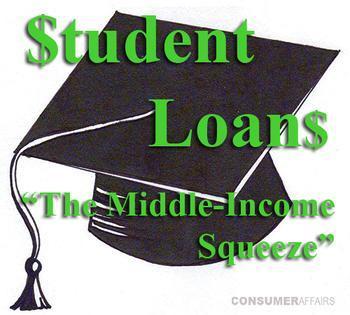 Are the folks who make student loans on the up-and-up?
A set of student lending examination procedures to be used by examiners from the Consumer Financial Protection Bureau (CFPB) is designed to make sure they are.
"For many borrowers, a student loan may be their first major financial decision," said CFPB Director Richard Cordray. "With student debt topping a trillion dollars, we will be working to ensure consumers are treated fairly and lenders are held accountable."
Ensuring compliance
The CFPB has the authority to supervise large banks, as well as nonbanks, that make private student loans, and the procedures released today may be used to examine both types of lenders. Examiners will be assessing whether student lenders have the appropriate processes in place to prevent harm to borrowers. Examiners will be looking to verify that lenders are complying with requirements of federal consumer financial law, including:
Using accurate, nondiscriminatory advertising or marketing: Examiners will evaluate marketing and advertising materials, such as mail and text messages, telephone solicitation scripts, and agreements and disclosures for the products and services to make sure the materials are not deceptive, misleading, or discriminatory.
Making appropriate disclosures: Examiners will assess whether the lender or service provider makes proper, clear disclosures about loan costs and terms at the time of the consumer's application, loan approval, and loan disbursement as required under special rules for education lending.
Providing borrowers with accurate account information: Examiners will determine if the lender or service provider -- if required to do so -- supplies the borrower with periodic statements that include such information as monthly payment requirements, charges, fees and interest rate changes.
Handling borrower inquiries and complaints: Examiners will determine if a lender or service provider has adequate and effective channels to receive customer questions and complaints. Examiners will also evaluate the systems, procedures and policies used by the company for tracking, handling, investigating and resolving consumer inquiries, disputes, and complaints.
Exam procedure
In general, CFPB supervision activities will include gathering reports from and conducting examinations of supervised entities. The examination process will be a process of pre-examination scoping and review of information, data analysis, onsite examinations, and regular communication with supervised entities, as well as follow-up monitoring. When necessary, examiners will coordinate and work closely with the CFPB's enforcement staff to take appropriate enforcement actions to address harm to consumers.
The CFPB has also recently published reports on the student loan marketplace, the Annual Report of the CFPB Student Loan Ombudsman about private student loan complaints, and The Next Front, which addresses student loan servicing issues faced by military families.
The CFPB is working to arm consumers with information to make better financial decisions about paying for college. As part of its Know Before You Owe student loan initiative, the CFPB worked with the Department of Education on a "financial aid shopping sheet." More than 500 colleges have already agreed to use this format to improve information for students and families when making decisions about student loans.
New consumer tools
The Bureau is also developing a suite of new consumer tools, including:
Guides for students and families shopping for student loans and managing money while in college;
A comparison tool to help students and their families compare financial aid offers from multiple schools; and
A new Web tool to help student loan borrowers navigate their repayment options.
Consumers can take advantage of these tools today and provide feedback as the CFPB adds new features.
---