---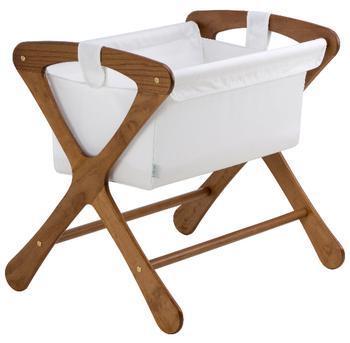 Tightened safety regulations for bassinets and cradles will be going into effect next year. The Consumer Product Safety Commission (CPSC) adopted the rules after learning of 426 incidents involving bassinets and cradles, including 132 fatalities, from November 2007 through March 2013.
Two such deaths occurred in 2008. In one case, Kennedy Brotherton slipped between the mattress and the side railing after the mattress came loose from the frame of her Simplicity bassinet, her aunt, Melissa Brotherton, told ConsumerAffairs.com in a phone interview in August 2008.
Kennedy's body slipped through a space between the mattress and the railing until she dangled by her head on the lower bar of the railing and choked, according to Capt. Ron Copeland of the Shawnee Police Department in Kansas.
"She was laughing and smiling when her parents put her to bed," Brotherton said. "They checked on her three times within an hour period. They were in the living room less than 10 feet away. She never cried."
In the fall of 2007, Katelynn Simon suffered a similar fate in the same bassinet. "The rail design allowed her to slip her legs through and as she kept inching out she slipped lower," Simon's grandmother, Lori Crammond, wrote in a complaint to ConsumerAffairs.com. "Finally, her lungs were unable to expand."
Improved testing
The new regulations require improved testing and tighten the stability requirements, among other changes.
Bassinets and cradles are defined as small beds designed specifically for infants five months or younger, and should no longer be used "when the child is able to push up on his/her hands and knees."
Commissioner Nancy A. Nord dissented from portions of the decision although she said in a statement that she supported the goal of the modifications.
"Bassinets have had a number of incidents—fatal and otherwise—over the years. These are heart-wrenching tragedies, and this rule seeks to address them."
She said the suffocation death of a three-month-old infant was particularly tragic and prompted a joint response from the CPSC and the infant furniture industry, developing a test to ensure that segment mattresses in bassinets would not pose a similar suffocation hazard.
Nord's objections centered around the testing procedure and the imposition of mandatory regulations instead of voluntary standards.
---