---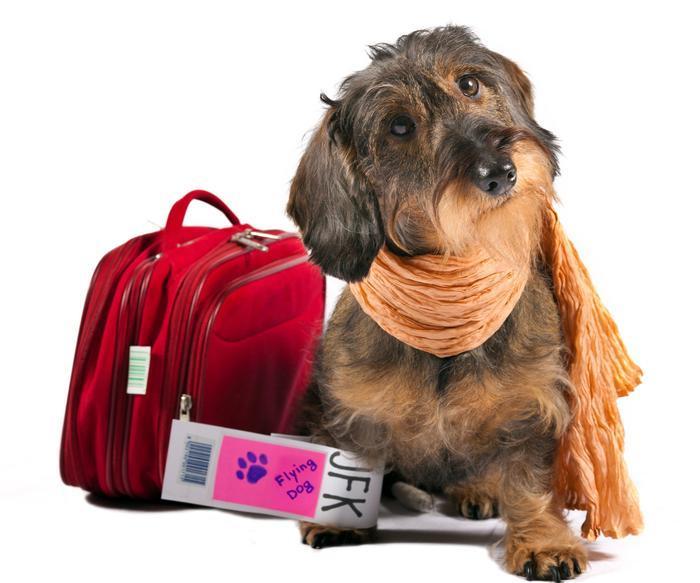 Is your dog your travel companion? These days traveling with a pet is not uncommon.
Of course, you just can't sit next to your Lab and hand him a piece of gum so his ears won't pop when the plane starts to land unless he is a service dog, in the U.S., service dogs can sit in the cabin, otherwise it's the cargo compartment. If you have a little dog, that can comfortably fit in a carrier that is approximately 8-9 inches high, 12-13 inches wide and 15-23 inches long then they can actually sit with you or under your seat.
Unfortunately, there have been many high-profile incidents of people losing their pets at airports and in the cargo department, prompting the feds to tighten reporting rules.
U.S. Transportation Secretary Anthony Foxx recently announced a final rule that expands the Department of Transportation's current requirement that air carriers report incidents involving the loss, injury or death of an animal during air transport. The rule will become effective on January 1, 2015.
"This rule will provide consumers with a fuller picture of an airline's safety record when it comes to transporting animals," Foxx said. "Consumers deserve clear and accurate information when choosing among air transportation options."
The DOT issues a report every month that details animal incidents aboard air carriers. These are the numbers from 2012:
Total Deaths in 2012: 29
Total Injuries in 2012: 26
Deaths by Airline in 2012:

Alaska Airlines: 1
American Airlines: 5
Delta Airlines: 10
United Airlines: 12
Hawaiian Airlines: 1
For a complete list go to www.dot.gov/airconsumer
Most airline companies will not let pets fly in cargo during extreme hot or cold weather or during particular seasons. But sometimes the weather is unpredictable and airlines can't always predict the temperature.
If your dog has to go in the cargo hold, it may be helpful if it is not alone on the flight. Dogs, being pack animals, feel comfort in having others with them -- so if you have two dogs traveling together, so much the better.
There is much debate on whether tranquilizing dogs helps or hurts, so you and your vet will need to make that decision.
---