---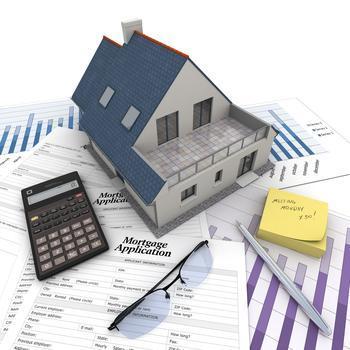 The Consumer Financial Protection Bureau is going after (CFPB) a Utah-based mortgage company that it says gave bonuses to loan officers who steered consumers into mortgages with higher interest rates.
In a complaint filed in federal district court, the CFPB is asking that Utah-based Castle & Cooke Mortgage LLC be forced to end to "this unlawful practice," pay restitution restitution to consumers and be assessed civil money penalties.
"We are taking action against the type of practices that precipitated the financial crisis," said CFPB Director Richard Cordray. "Consumers should be able to get a mortgage without worrying about how the financial incentives of their loan officers may cause them to pay higher rates than they actually qualify for."
Castle & Cooke originated approximately $1.3 billion in loans in 2012. The company does business in approximately 22 states and maintains approximately 45 branches across the country.
Outlawed bonuses paid
The CFPB contends that Castle & Cooke, through the actions taken by its president, Matthew A. Pineda, and senior vice-president of capital markets, Buck L. Hawkins, violated the Federal Reserve Board's Loan Originator Compensation Rule banning compensation based on loan terms such as the interest rate.
It is further alleged that the company violated the rule with its quarterly bonus program, which paid more than 150 Castle & Cooke loan officers greater bonus compensation when they persuaded consumers to take on more expensive loans. The average quarterly bonus ranged from $6,100 to $8,700. By contrast, those loan officers who did not charge consumers higher interest rates did not receive quarterly bonuses.
The CFPB estimates that more than 1,100 illegal quarterly bonuses were paid and that tens of thousands of customers may have been upsold since April 2011. By tying bonuses to the interest rate of the loans in this manner, the CFPB claims Castle & Cooke was in direct violation of the law.
The agency also says it believes Castle & Cooke violated laws that require companies to retain their compliance records for a certain period of time. Creditors are required to retain evidence of compliance with the rule. According to the complaint, Castle & Cooke did not record what portion of each loan officer's quarterly bonus was attributable to a particular loan and did not reference its quarterly bonus program in each loan originator's compensation agreement, in violation of federal consumer financial law.
Resolving the complaint
The CFPB's complaint seeks to:
prohibit Castle & Cooke from continuing its practice of giving loan officers incentives to upcharge consumers by distributing quarterly bonuses based on the interest rates of loans sold.

ensure that Castle & Cooke complies with federal law that requires creditors to retain evidence of compliance.

secure restitution for consumers of Castle & Cooke who may have been upsold.

obtain civil money penalties for each bonus paid out. The Dodd-Frank Wall Street Reform and Consumer Protection Act allows civil penalty amounts to be determined under a three-tiered framework: up to $5,000 for any violation; up to $25,000 for reckless violations; and up to $1,000,000 for knowing violations.
---