---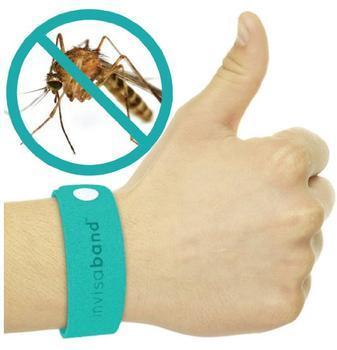 Worried about getting the Zika virus? Don't count on the Viatek Mosquito Shield Band to keep you safe. Viatek has agreed to settle federal charges that it made deceptive claims for the wrist bands, which supposedly create a "vapor barrier" to keep mosquitoes at bay.
"With Zika virus and other mosquito-borne illnesses in the news, consumers might be looking for products that protect them from mosquitos," said Jessica Rich, Director of the Federal Trade Commission's Bureau of Consumer Protection. "The defendants took advantage of those concerns, and peddled a product without having scientific support that it effectively prevented mosquito bites."
Viatek took exception to Rich's comment. "Viatek sold this product in 2010-12, prior to the declaration of a global health emergency due to the Zika virus," the company noted in an email to ConsumerAffairs.
Viatek also denied that it could not support its claims for the wrist bands, saying it "stands behind the empirical scientific evidence that resulted from multiple tests performed as to the efficacy of their mosquito bands."
It said the tests "were conducted by a leading American university and a distinguished professor of entomology, who provided competent and reliable evidence for the claims."
Besides the deceptives claims alegation, the FTC also charged Viatek and company owner Lou Lentine with violating a 2003 administrative order prohibiting Lentine from making product claims without competent and reliable evidence to back them up.
Mint oil
According to the FTC's February 2015 complaint, Lentine and Viatek marketed Mosquito Shield Bands, wristbands containing mint oil, directly to consumers and through retailers, including the home shopping channel HSN. Viatek claimed the wristbands would protect users from being bitten by mosquitos.
They claimed the wristbands create a "vapor barrier" that shields people within five feet of the product from being bitten and provides users with 96-120 hours of protection. The FTC alleged that the defendants did not have competent and reliable scientific evidence to back up the claims.
The settlement requires the defendants to have competent and reliable scientific evidence for future claims, prohibits the defendants from violating the 2003 FTC order, and requires them to pay $300,000 to the Commission.
Viatek said it settled the case to save the expense of further litigation.
"Recent history demonstrates that the FTC will appeal any case it loses, needlessly costing substantial amounts of time and money to all involved," the company said. "Fighting a government entity with unlimited resources that allows themselves to carry an 18 trillion-dollar debt is a losing battle for any company. Viatek's management team decided it was a good business decision to cut their losses and focus on their extremely successful products and business."
---