---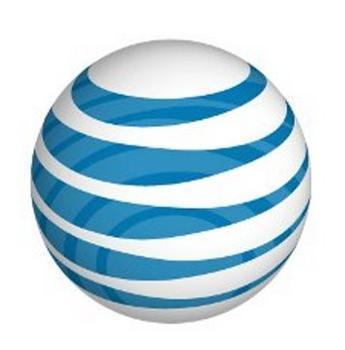 What if you went to an "all-you-can-eat" buffet and were told that you had to eat very slowly, using only one hand and pausing for 10 seconds between each bite?
Chances are, you'd think you'd been cheated. And that's just how many consumers feel when their wireless carrier offers them "unlimited" data service, then slows down -- or "throttles" -- their service if they start gobbling up too much of that data.
The Federal Trade Commission also takes a dim view of throttling. It filed a federal court complaint against AT&T Mobility, LLC, today charging that the company has misled millions of its smartphone customers by charging them for "unlimited" data plans while reducing their data speeds, in some cases by nearly 90%.
"AT&T promised its customers 'unlimited' data, and in many instances, it has failed to deliver on that promise," said FTC Chairwoman Edith Ramirez. "The issue here is simple: 'unlimited' means unlimited."
Consumers, like Avinash of Latrobe, Pa., say even customers who seldom use much of their "unlimited" data can still find themselves being throttled.
"I have been with ATT for 5 years now, having unlimited data plan. I had been using max of 0.4 GB every month. This month while travelling I used up 3 GB (for looking up restaurants and using Google maps). My data speed was reduced," Avinash said in a complaint to ConsumerAffairs, including a screen grab of his chat with an AT&T rep:

Clark, of Santa Clara, Calif., said in June that he had a similar experience with his "unlimited" plan. 
"AT&T sent me a warning that I have now reached 3 gig use on my 'unlimited' data plan and if I continue to abuse my use of data, my slow data speed will be throttled back further," something he had hoped to avoid by signing up for the "unlimited" option years ago.
"I can't imagine myself as a heavy user, up until 6 months ago I hardly used any data at all and only recently began using a Netflix service to watch video at the local greasy spoon when having breakfast, something AT&T advertises a customer should do when enjoying their service," he said. "On contacting AT&T customer service I was told this was their new policy, too bad, pound salt and I was refused any further resolution."
Clark said he must have "missed AT&T's semi-secret announcement of their unilateral decision to impose new terms and conditions on my cell phone agreement."
Inadequate disclosure
The FTC's complaint alleges that the company didn't adequately disclose to its customers on unlimited data plans that, if they reach a certain amount of data use in a given billing cycle, AT&T reduces – or "throttles" – their data speeds to the point that many common mobile phone applications – like web browsing, GPS navigation and watching streaming video – become difficult or nearly impossible to use.
According to the FTC's complaint, AT&T's marketing materials emphasized the "unlimited" amount of data that would be available to consumers who signed up for its unlimited plans. The complaint alleges that, even as unlimited plan consumers renewed their contracts, the company still failed to inform them of the throttling program.
When customers canceled their contracts after being throttled, AT&T charged those customers early termination fees, which typically amount to hundreds of dollars.
The FTC alleges that AT&T began throttling data speeds in 2011 for its unlimited data plan customers after they used as little as 2 gigabytes of data in a billing period. According to the complaint, the throttling program has been severe, often resulting in speed reductions of 80 to 90% for affected users.
Thus far, according to the FTC, AT&T has throttled at least 3.5 million unique customers a total of more than 25 million times.
Verizon and other carriers have also faced questions about their data management practices. 
Consumers object
According to the FTC's complaint, consumers in AT&T focus groups strongly objected to the idea of a throttling program and felt "unlimited should mean unlimited." AT&T documents also showed that the company received thousands of complaints about the slow data speeds under the throttling program.
Some consumers quoted the definition of the word "unlimited," while others called AT&T's throttling program a "bait and switch." Many consumers also complained about the effect the throttling program had on their ability to use GPS navigation, watch streaming videos, listen to streaming music and browse the web.
The complaint charges that AT&T violated the FTC Act by changing the terms of customers' unlimited data plans while those customers were still under contract, and by failing to adequately disclose the nature of the throttling program to consumers who renewed their unlimited data plans.
---