---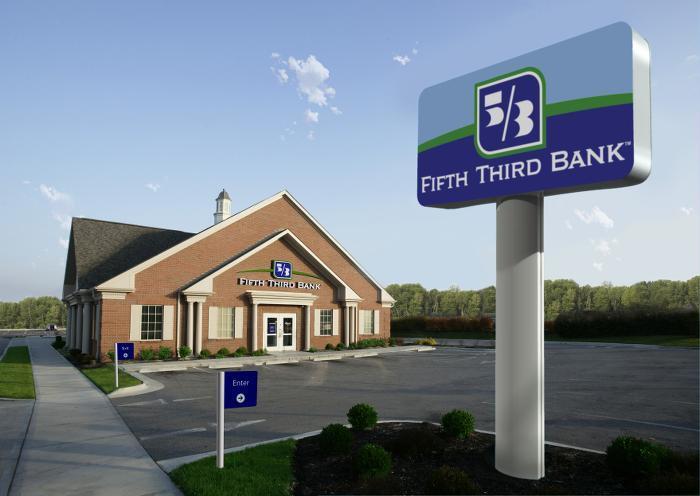 It was two-thirds of a bad day for Fifth Third Bank as the Consumer Financial Protection Bureau (CFPB) announced two separate actions against the company -- one for discriminatory auto loan pricing and another for illegal credit card practices.
The auto-lending enforcement action requires Fifth Third to change its pricing and compensation system to minimize the risks of discrimination, and to pay $18 million to harmed African-American and Hispanic borrowers.
The CFPB's action against Fifth Third's deceptive marketing of credit card add-on products requires the bank to provide an estimated $3 million in relief to eligible harmed consumers and pay a $500,000 penalty.
"We are committed to promoting fair and equal access to credit in the auto finance marketplace," said CFPB Director Richard Cordray. "Fifth Third's move to a new pricing and compensation system represents a significant step toward protecting consumers from discrimination. We are also obtaining millions of dollars in relief today for consumers affected by deceptive marketing of credit add-on products."
"Indirect" Auto-Lending 
Fifth Third is what is known as an "indirect" auto lender, meaning that it is not a "captive" auto lender like Volkswagen Credit or Toyota Finance.
Dealers often prefer to place loans through indirect lenders, like banks, instead of through their captive lenders, primarily because they are able to mark up the interest rate. In Fifth Third's case, the CFPB said it marked up consumers' interest rates by as much as 2.5 percent.
Auto loans are the third-largest source of outstanding household debt in the United States, after mortgages and student loans, so an increase of that size can make a big difference in a family's budget.
Investigators said they found that Fifth Third's practices resulted in minority borrowers paying higher dealer markups, without regard to the credit-worthiness of the borrowers.
Under the proposed order entered in U.S. District Court, Fifth Third must allow dealers to mark up the interest rate by only 1-1.25%. 
Fifth Third will pay $12 million into a settlement fund that will go to harmed African-American and Hispanic borrowers whose auto loans were financed by Fifth Third between January 2010 and September 2015. They will hire a settlement administrator to distribute funds to victims. 
"We commend Fifth Third for its commitment to treating all of its customers fairly without regard to race or national origin and its leadership in agreeing to impose lower caps on discretionary markups," said Principal Deputy Assistant Attorney General Vanita Gupta, head of the Civil Rights Division. "This agreement shows that the indirect auto lending industry is moving toward a model of dealer compensation that fairly compensates dealers for their work related to loans, while limiting the dealer markup that leads to discriminatory pricing."
---