---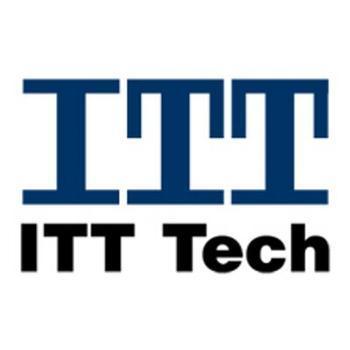 ITT Technical Institute has been ordered to stop enrolling new students who receive federal aid. It's the latest effort by the Obama Administration to rein in for-profit colleges that critics say mislead students and leave them mired in debt with degrees that are next to useless.
Corinthian Colleges liquidated last year after the Education Department banned it from receiving federal aid after allegations similar to those students have been making about ITT.
"I worked very hard to get my degree with ITT online in Carmel, Indiana," said Karen of Dallas in a recent ConsumerAffairs review. "I cannot transfer any of my credits or find a job in Information Technology. ... My associates degree is worthless. I have loans that are $46,000.00 plus interest."
The Department of Education said it took the action after ITT's accrediting agency found that the institution was not in compliance with accrediting criteria and was unlikely to be able to correct its deficiencies.
"Our responsibility is first and foremost to protect students and taxpayers," said Education Secretary John B. King Jr. in a statement. "Looking at all of the risk factors, it's clear that we need increased financial protection and that it simply would not be responsible or in the best interest of students to allow ITT to continue enrolling new students who rely on federal student aid funds."
"Heightened oversight"
ITT has been under investigation by federal and state agencies for at least two years. In 2014, the Education Department put it under heightened financial oversight after expressing concerns about its "administrative capacity, organizational integrity, financial viability and ability to serve students."
With about 43,000 students nationwide, ITT is one of the larger remaining for-profit college chains. It gets about 68% of its revenue from students receiving federal loans and grants, so the Education Department ban makes it unlikely the school can continue to operate at its present level.
The loss of federal loans is especially damaging since private lenders have pulled back from making loans to students at for-profit schools since the recession. 
ITT will be able to continue collecting aid from its current students, but the Education Department said it was already taking steps to prepare students to transfer if ITT goes bankrupt. 
ITT operates over 130 campuses in 38 states and enrolls students in online programs nationwide. Last year, the institution reported almost $850 million in total revenue, roughly $580 million of which came from federal aid dollars. 
"When we allow institutions to participate in federal student aid programs, they are obligated to responsibly manage those funds," said U.S. Under Secretary of Education Ted Mitchell. "More importantly, we trust they will act in good faith and in the best interests of students."
---