---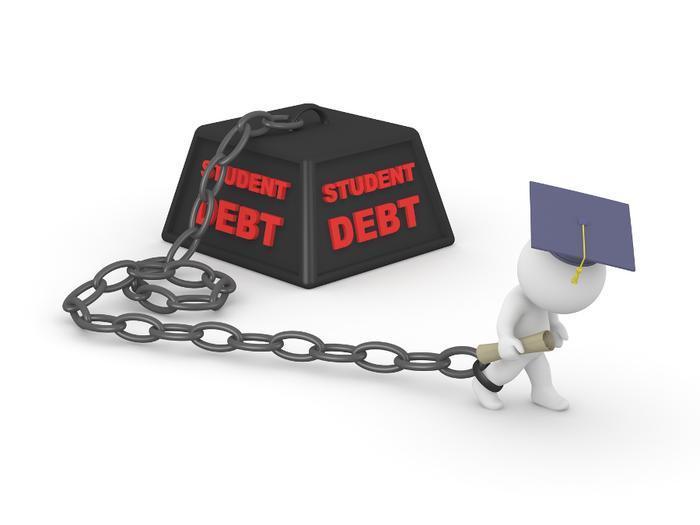 The Consumer Financial Protection Bureau (CFPB) has taken action against two student "debt relief" scams that illegally tricked borrowers into paying upfront fees for federal loan benefits.
The CFPB, in a joint filing with Florida's Attorney General, shut down College Education Services and separately filed a lawsuit against Student Loan Processing.US for illegally marketing student debt relief services.
The Bureau is issuing a consumer advisory warning student loan borrowers to be wary of paying high fees for free federal loan benefits.
"Student loans are already a significant debt for many Americans. College Education Services and Student Loan Processing.US added to that hardship by taking advantage of troubled borrowers and failing to describe their services honestly," said CFPB Director Richard Cordray. "When scam artists prey on student loan borrowers, we will take action to halt their illegal activity."
The U.S. Department of Education offers numerous plans to borrowers with federal student loans to make payments more affordable. These include options that let borrowers set their monthly payment based on their income. Monthly payments under these plans can be as low as zero dollars per month for unemployed or very low-wage borrowers.
The Department of Education does not charge any fees to apply for or enroll in these plans, for which many student loan borrowers qualify.
College Education Services
College Education Services, its owner, Marcia Elena Vargas, and advisor and employee, Frank Liz, marketed and advertised debt relief services to student loan borrowers with loans in default. Based in Tampa, Florida, the company advertised through Internet ads and operated websites including CollegeDefaultedStudentLoan.com and HelpStudentLoanDefault.com. The company reaped millions of dollars in advance fees from thousands of consumers before it ceased operations around February 2013.
Student Loan Processing.US
Student Loan Processing.US, a fictitious business name of Irvine Web Works, Inc., is headquartered in Laguna Nigel, California, with an office in Dallas, Texas.
The CFPB alleges that since at least July 2011, the company and its owner, James Krause, has been marketing and advertising services to advise and assist borrowers applying for Department of Education federal student loan repayment programs. The company operates websites under the names StudentLoanProcessing.us, StudentLoanProcessing.org, and slpus.org. 
Consumers warned 
As student loan borrowers run into roadblocks while trying to get help from their loan servicers, such as lost paperwork or payment processing problems, they may grow discouraged with their prospects of an alternative payment plan.
In its consumer advisory, the CFPB warns students to avoid paying for plans that they can easily get for free. The services offered by third-party debt relief providers are not a substitute for high-quality student loan servicing and may cost borrowers thousands of dollars and drive them further into debt.
The CFPB's consumer advisory points out that enrollment in alternative repayment programs, like the Income-Based Repayment program or the Pay As You Earn program, is available at no cost to federal student loan borrowers. Companies offering special services do not have the ability to negotiate with creditors in order to obtain a "special deal" under the federal student loan programs. The advisory also provides warning signs that a company offering student loan debt relief may be a scam. These signs include:
· Pressure to pay high upfront fees: Consumers should avoid companies that require payment before they actually do anything, especially if they try to get a credit card number, bank account information, or require that consumers sign a contract.
· Requests for a Federal Student Aid PIN: Consumers should be cautious of companies that ask for their Federal Student Aid PIN. This unique ID is the equivalent of a consumer's signature and giving it away is giving a company the power to perform actions on the consumer's student loan. Honest companies will work with consumers to come up with a plan without the PIN.
---