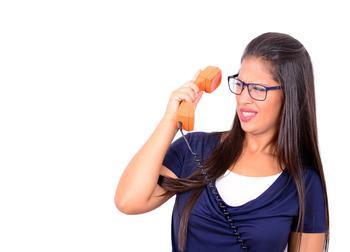 Money-making schemes linked to Amazon and other legitimate companies bilked consumers out of thousands of dollars by promising big profits and also luring victims with a phony grants program, the Federal Trade Commission alleges.
The FTC said three individuals and their five companies took money from seniors, veterans and debt-laden consumers with their schemes and grant promises.
The Amazon scheme offered big profits to its victims, who were asked to put up thousands of dollars for a website that would supposedly earn commissions by selling merchandise on Amazon. Consumers who fell for it were also hit up for advertising and search engine optimization services that, the FTC alleges, were worthless.
A federal court has temporarily halted the operation. The agency seeks to end the alleged illegal practices and obtain money for return to consumers.
Government grants
Besides the Amazon scheme, the defendants' telemarketers allegedly also call people, often claiming to represent the government, and falsely tell them they can get government and corporate grants to help pay for home repairs, medical costs, and paying down debt. They ask for thousands of dollars up-front and falsely promise that consumers will receive grants worth tens of thousands of dollars within 90 days.
According to the FTC, the defendants then tried to extract even larger payments from many of these same consumers using a tactic known as "reloading" – offering to sell them additional phony grants and typically promising that they can qualify for larger grants by forming a limited liability company.
Consumers receive no money from these schemes, according to the FTC. Those who call the defendants to complain are ignored, and the defendants provide no refunds.
The defendants are Blue Saguaro Marketing LLC, also doing business as Blue Saguaro Grant Program, Gera Grant, Government Grant Service, Grant Center, and Grant Resources; MarketingWays.com LLC, also d/b/a Amazon.com Associates Program; Max Results Marketing LLC, also d/b/a Amazon.com Associates Program, Amazon Affiliate Program, Amazon Associates Central, Gera Grant and, and Grant Strategy Solutions; Oro Canyon Marketing II LLC; Paramount Business Services LLC, also d/b/a Paramount Business Resources; Stephanie A. Bateluna; Stacey Vela; and Carl E. Morris, Jr. They are charged with violating the FTC Act and the Telemarketing Sales Rule.
The U.S. District Court for the District of Arizona entered a temporary restraining order against the defendants on October 11, 2016, and extended the order on October 25, 2016.