---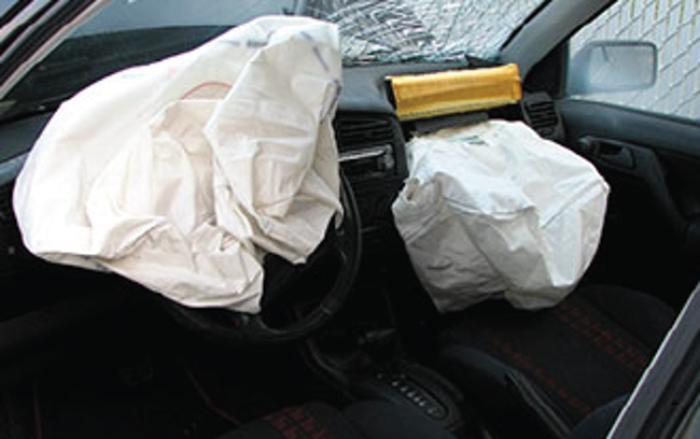 Automakers got some unwelcome mail last week. Federal safety regulators informed them they could be next to face recalls of hundreds of vehicles equipped with Takata airbag inflaters, which can send deadly shards of shrapnel into passenger compartments.
Automakers including Honda, GM, FCA US, and others have already recalled more than 19 million cars and the National Highway Traffic Safety Administration says that Mercedes-Benz, Jaguar-Land Rover, Suzuki, Tesla, Volvo Trucks, Volkswagen, and Spartan Motors could be next. The agency's letter asks for more information on which types of airbags the manufacturers used in various models.
The faulty inflaters have been blamed for eight deaths and hundreds of injuries, and NHTSA says it is now trying to figure out how many more vehicles may be putting their owners at risk. It has scheduled a hearing for this Thursday to discuss its continuing investigation.
"Scope may expand"
"It is expected that the scope of the current Takata recalls may expand as time goes on and will likely grow to include vehicles that are outside the scope of the current recalls," the letters said.
NHTSA is considering whether it should take over management of the recall in hopes of speeding things up. Of the 19 million cars recalled, only 4.4 million inflaters have been recalled, partly because of a shortage of parts and partly because -- as is typical in recalls -- owners have not responded promptly to recall notices. Many consumers who have responded have been frustrated to find the dealers weren't ready to make the repairs.
Vehicles recalled so far include models made by Honda, FCA, BMW, Ford, General Motors, Mazda, Mitsubishi, Nissan, Subaru, and Toyota. Recalls by those manufacturers could also be expanded as a result of NHTSA's continuing investigation.
The latest theory on the problem is that ammonium nitrate is used as a propellant in the faulty airbags and can degrade over time. When that happens, it "could potentially lead to overaggressive combustion or potentially cause the inflater to rupture," NHTSA said in the letters.
---