---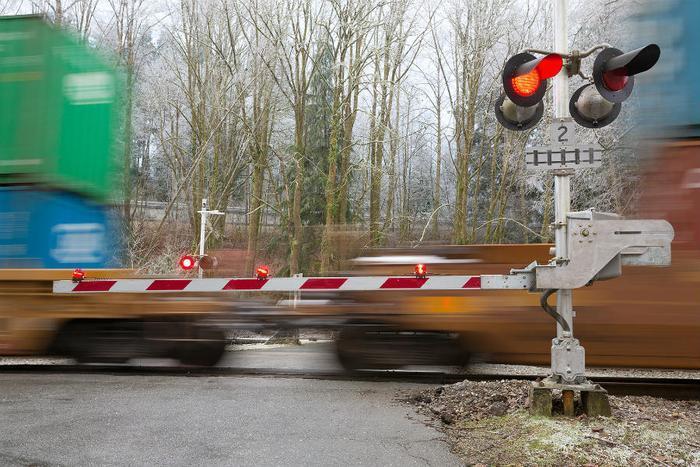 In theory, trains and cars should never collide. Railroad crossings are well-marked and nearly all crossings in populous areas are equipped with flashing lights, bells, and crossing gates that give drivers plenty of warning that a train is approaching.
But it doesn't always work out that way, and Federal Railroad Administrator Sarah Feinberg is asking for help from railroads, drivers, Congress, and the high-tech companies that provide GPS and other real-time navigation information.
"Over the last six weeks, there have been three significant, tragic railroad crossing incidents. Each took the lives of parents and young children," Feinberg said in a prepared statement yesterday. "In San Leandro, California, a mother and her 3-year-old child were killed. In Colorado, a mother, a father and three of their four young children were killed on the way to church. And just this weekend in Arkansas, a mother, her son and two other children were killed."
"These heartbreaking events are in addition to the other 87 people killed and 236 people injured this year at railroad crossings," Feinberg said.
Google has already committed to include audio and visual alerts in its navigation programs to alert drivers to upcoming crossings. It has not said when the process will be complete.
Feinberg said in June that she has also talked with Apple, TomTom, and MapQuest about integrating warnings into navigation apps, the Los Angeles Times reported.
"Google was the first to say that they would go ahead and integrate the data. But we have had great conversations with other companies," Feinberg said, according to the Times. "No one has told us that they are uninterested."
It's not expected that the navigation apps will be able to warn that a train is actually approaching, only to caution drivers that they are nearing a crossing.
In some accidents, drivers get caught in back-ups after driving onto the tracks and are trapped when a train approaches, a vexing situation that experts have said calls for better driver education and perhaps signals that would give more warning when a train is in the area.
---