---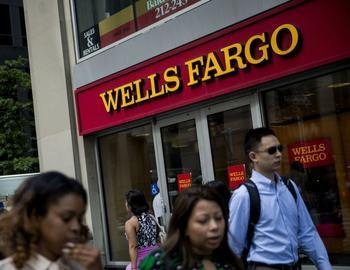 A federal regulator has revoked its earlier position and will increase its oversight of Wells Fargo, adding to the fallout from the bank's fake accounts scandal.
The Office of Comptroller of the Currency (OCC) issued a brief statement, saying the bank must now get OCC approval for any changes to its board of directors and senior leadership. Specifically, the OCC said it must approve any senior executive severance packages, known in the business as "golden parachutes."
In early September, Wells Fargo agreed to pay a $100 million fine for secretly opening checking and credit card accounts in customers' names without their knowledge. Federal regulators who brought the enforcement action claimed the bank did that so it could meet its sales quota for new accounts.
The Consumer Financial Protection Bureau (CFPB) said the bank employees, under pressure to meet targets and earn sales incentives, opened more than two million unauthorized deposit and credit card accounts.
Largest CFPB fine ever
"Wells Fargo employees secretly opened unauthorized accounts to hit sales targets and receive bonuses," CFPB Director Richard Cordray said at the time. "Because of the severity of these violations, Wells Fargo is paying the largest penalty the CFPB has ever imposed."
The bank responded by firing 5,300 employees it said were responsible for the fake accounts, but lawmakers and regulators began looking more closely at the executive suite.
The heat fell squarely on Wells Fargo CEO John Stumpf, who was hauled before several Congressional committees to endure tongue lashings from a number of outraged lawmakers. Stumpf eventually announced his early retirement in an effort to quell the furor. The OCC announcement suggests the furor still has room to run.
Meanwhile, business at Wells Fargo has fallen dramatically. Fortune reported late last week that new accounting openings "fell off a cliff" in October. Checking account openings were down 44% from October 2015. New credit card accounts were down 50%. New CEO Tim Sloan said the decline in new accounts was expected.
---