---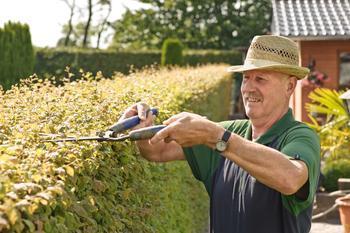 As many Americans reach retirement age and decide to locate to a lower-cost area, they typically debate whether to buy or rent. But there is a third option, which involves staying put, that more and more homeowners are selecting -- a reverse mortgage.
Reverse mortgages are a special type of home loan that lets homeowners convert the equity in their home into cash. It can give older Americans greater financial security to supplement Social Security, meet unexpected medical expenses, make home improvements, and more.
But what is sometimes more important to retiring homeowners who are still making mortgage payments -- it can allow them to stop making payments.
Worries
Some consumer groups have expressed concern that some seniors are rushing into reverse mortgages without fully understanding the pros and cons. The Department of Housing and Urban Development (HUD) is proposing steps to strengthen the program but two groups -- Consumers Union and the California Advocates for Nursing Home Reform -- urge consideration of a more comprehensive package of protections to ensure reverse mortgages are a safe financial option for seniors.
"More and more reverse mortgage borrowers are opting to take a lump sum payment at increasingly younger ages," said Norma Garcia, senior attorney and manager of the financial services program of Consumers Union, the policy and advocacy arm of Consumer Reports. "These borrowers are at higher risk of prematurely using up all their equity and losing their homes. FHA should be applauded for recognizing a serious problem and proposing steps to remedy it. But we need comprehensive reforms to ensure that borrowers are truly protected."
How they work
Reverse mortgages enable borrowers who are 62 or older to obtain income by tapping the equity in their home through a lump-sum payment, monthly scheduled payments, or lines of credit. The reverse mortgage loan becomes due when the borrower dies, leaves the home for 12 consecutive months or more, or fails to maintain the property or pay homeowners insurance or property taxes.
Reverse mortgage borrowers must pay a loan origination fee, closing costs, and compounding interests on the loan principal, which can be significant.
Earlier this year the Consumer Financial Protection Bureau (CFPB) found that people signing up for reverse mortgages are almost always opting to take a lump sum payment. They are also doing it at a relatively young 72 years of age. Borrowing a lump sum and too soon can result in seniors depleting their home equity prematurely. After exhausting their home equity, many senior borrowers will have no resources to fall back on.
Changes
At a recent Senate Banking Committee hearing, HUD Secretary Shaun Donovan proposed both immediate, interim steps and longer-term changes to reduce losses and permanently strengthen the FHA's Home Equity Conversion Mortgage (HECM) program.
In the short term, the FHA is proposing to use its existing authority to reduce the maximum amount of funds available to a reverse mortgage. The FHA is proposing longer-term changes that would include limiting the borrower's draw at origination to mandatory obligations; requiring the performance of a financial assessment to determine the suitability of various loans for individual borrowers; and establishing a tax and insurance set-aside or an annuity to ensure there is sufficient equity available to pay taxes and insurance to avoid defaults from non-payment of taxes and insurance.
"The FHA's proposals are a positive step that will help ensure borrowers don't wind up with a reverse mortgage that may not be suitable for them," said Prescott Cole, Senior Attorney with the California Advocates for Nursing Home Reform. "But more must be done to protect seniors and their families. Too many seniors are falling through a fiscal trap door while trying to unlock their home equity with a reverse mortgage."
Seniors, meanwhile, need to understand that a reverse mortgage is not practical in every case. The borrower needs to own the house free and clear or have a large amount of equity in the property for the loan to be in both the best interests of the borrower and the lender.
---