---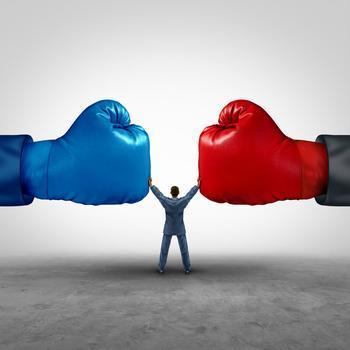 The Consumer Financial Protection Bureau (CFPB) is proposing new rules that would outlaw mandatory arbitration clauses that deny consumers their day in court by prohibiting them from engaging in class action lawsuits.
Many financial products like credit cards and bank accounts now have contract "gotchas" that generally prevent consumers from joining together to sue their bank or financial company, leaving consumers with no easy way to settle disputes that are usually for small amounts.
"Signing up for a credit card or opening a bank account can often mean signing away your right to take the company to court if things go wrong," said CFPB Director Richard Cordray. "Our proposal seeks comment on whether to ban this contract gotcha that effectively denies groups of consumers the right to seek justice and relief for wrongdoing."
Not surprisingly, business interests oppose the idea.
"The CFPB is proposing to give the biggest gift to plaintiffs' lawyers in a half century—at the expense of the consumers the agency is charged with protecting," two U.S. Chamber of Commerce executives said.
"In the 50 years since the advent of modern day class action lawsuits, plaintiffs' lawyers have made millions of dollars in fees from these suits while consumers often receive little benefit. With this rule, the CFPB doubles down on that trend," said  U.S. Chamber Institute for Legal Reform (ILR) President Lisa A. Rickard and U.S. Chamber of Commerce Center for Capital Markets Competitiveness (CCMC) President and CEO David Hirschmann.
Forced arbitration
At issue are the clauses in contracts issued by financial institutions, telecommunications companies, and other giant corporations that require consumers to give up their right to sue and instead force them to agree to arbitrate disputes.
The arbitrations that result are often stacked in favor of the company, consumer advocates charge. Consumers must often agree to use an arbitrator picked by the company and travel long distances for the arbitration session.  
Class action litigation, on the other hand, enables consumers to band together to litigate a complaint common to all of them. While this does not often result in huge awards to the consumer, it does discourage companies from riding roughshod over individual customers, consumer advocates argue.
A CFPB study released in March 2015 found that very few consumers ever bring – or think about bringing – individual actions against their financial service providers either in court or in arbitration. The study found that class actions provide a more effective means for consumers to challenge problematic practices by these companies.
The CFPB proposal is seeking comment on a proposal to prohibit companies from putting mandatory arbitration clauses in new contracts that prevent class action lawsuits. The proposal would open up the legal system to consumers so they could file a class action or join a class action when someone else files it.
Under the proposal, companies would still be able to include arbitration clauses in their contracts. However, the clauses would have to say explicitly that they cannot be used to stop consumers from being part of a class action in court.
The public is invited to comment on these proposed regulations, which have been published in the Federal Register. 
---