---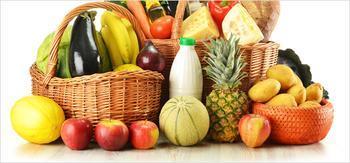 The Food and Drug Administration (FDA) is proposing five new rules to support and strengthen the nation's food safety system. The new regs, which gow out of the Food Safety Modernization Act, would establish requirements for farmers, food companies and importers to prevent foodborne illness.
The preventive controls for human food would require that food facilities implement "preventive controls," a science-based set of measures intended to prevent foodborne illness.
Regarding produce safety, the food-safety law requires that science-based standards be set for the production and harvesting of fruits and vegetables. FDA is proposing such standards for growing, harvesting, packing, and holding produce on farms.
Controls for human food
FDA has oversight of more than 166,000 registered domestic food facilities, including manufacturers, processors, warehouses, storage tanks and grain elevators. Under the new preventive control rules, most human food facilities would be required to have a written plan that:
evaluates hazards that are reasonably likely to occur in food, such as pathogens (disease-causing organisms) and allergens.
specifies the steps that will be put in place to minimize or prevent those hazards.
specifies how these controls will be monitored.
maintains routine records of the monitoring.
specifies what actions will be taken to correct problems that arise.
The plan would specify the steps to be put in place to minimize or prevent those hazards, and the actions that will be taken when problems arise.
Food facilities "must think up front about what they have to do to keep the food safe," said Michael Taylor, FDA deputy commissioner for foods.
"While the plan will come from the food companies, the planning and execution are done under the watchful eye of FDA," notes Donald Kraemer, senior adviser at FDA's Center for Food Safety and Applied Nutrition. "The agency will evaluate the plans and will continue to inspect the facilities," he added.
Produce safety
These standards include requirements addressing major areas specific to agriculture that can be the conduit for contaminants:
Irrigation and other agricultural water
Farm worker hygiene
Manure and other additions to the soil
Intrusion of animals in the growing fields.
Sanitation conditions affecting buildings, equipment and tools
The proposed rule also includes additional provisions applicable to the growing, harvesting and packing of sprouts, which are more vulnerable in their growing environment to harmful bacteria.
Three other rules
The rules still to come are:
Foreign Supplier Verification for Importers: This program will require importers to verify that foreign suppliers are following procedures that provide the same level of health protection as that required of domestic food producers. About 15 percent of the food consumed in the U.S. is imported, including about 49 percent of fresh fruit and 21 percent of vegetables.
Accredited Third Party Certification: The accreditation of third-party auditors would help ensure that food producers in other countries comply with U.S. food safety laws.
Preventive Controls for Animal Food: This is the implementation of preventive controls at animal food facilities that are similar to those proposed for human food.
---