---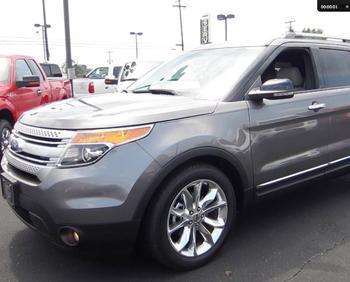 Safety regulators have opened an investigation into reports of exhaust leaking into the passenger compartment in newer Ford Explorers.
"After hard acceleration and let-up, exhaust smell gets into the compartment to the point you have to roll the windows down to clear it out," one consumer said in a complaint to the National Highway Traffic Safety Administration (NHTSA), one of at least 154 complaints the agency has identified.
"Under hard acceleration, I get a strong odor in the cabin. It is like an exhaust smell inside the car," said another Ford owner.
The investigation affects 2011-15 Explorers, which have already been the subject of two "technical service bulletins." The bulletins are sent to dealers to alert them to problems and offer guidance on correcting them. But some of the complainants said their cars continued to have the problem even after the recommended repairs were made.
NHTSA said it has found one crash attributed to the exhaust problem but does not know of any injuries or deaths.
The investigation could eventually lead to a recall.
---