---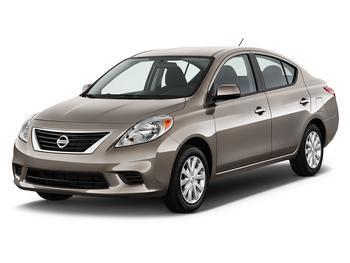 If you have a Nissan Versa, you may want to be careful about slamming the door. Federal safety regulators are looking into complaints that slamming the door can cause the airbag to deploy.
The National Highway Traffic Safety Administration is looking into complaints of airbag deployments in about 252,000 Versas from the 2011 and 2012 model years.
Complaints indicate that the driver or passenger curtain and seat-mounted airbags deployed when the front door was shut in a "possibly aggressive manner," a summary on NHTSA's website said.
In one complaint, the consumer reported that the Versa was parked in the driveway. "Upon entering and closing the vehicle doors, the air bags deployed without warning," the report said. "The vehicle was taken to the dealer where it was diagnosed that the air bag deployment was the result of the driver forcibly clsoing the [door]."
"I closed the passenger side door and the airbag from the door exploded. Just that easy," read one complaint.
No injuries have been reported. It was not clear which company supplied the airbag components to Nissan. 
Nissan said it is cooperating with regulators in investigating the matter.
---