---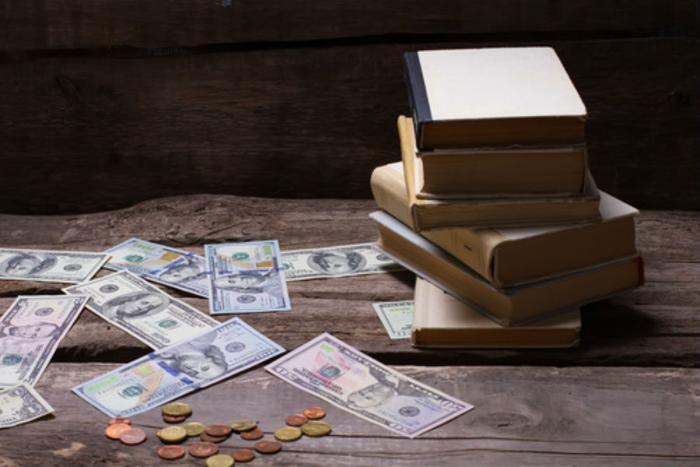 The Republican presidential candidates hammered fellow candidate and front-runner Donald Trump last week over Trump University, a for-profit school he set up to provide real estate training.
"There are people who borrowed $36,000 to go to Trump University, and they're suing now — $36,000 to go to a university that's a fake school," said Sen. Marco Rubio (R-FL), during last week's debate. "And you know what they got? They got to take a picture with a cardboard cutout of Donald Trump."
Trump University is the defendant in a class action lawsuit, originally filed in 2010, that claims, among other things, that students were promised a one-year apprenticeship, but it ended after they paid for a three-day seminar. Attendees who were promised a personal photo with Trump received only the chance to take a photo with a cardboard cutout; many of the instructors had little or no academic qualifications.
The Republican presidential campaign has actually focused renewed attention on for-profit universities and their role in mounting student loan debt.
While Trump University was more of an industry-specific training institute rather than university, many students who have enrolled in for-profit colleges have lived to regret it, especially those who borrowed large sums to attend now-defunct Corinthian College.
California Attorney General Kamala Harris is calling on the U.S. Department of Education (ED) to do more to protect students defrauded by Corinthian Colleges and other for-profit schools.
New regulations
The ED recently held the second of three negotiated rulemaking sessions to determine how student borrowers can get relief from federal student loans when these loans were used at a school engaging in decietful and abusive policies. Harris' office was one of two representatives for state attorneys general taking part.
"Too many students defrauded by for-profit colleges remain buried under mountains of student debt," Harris said in a release. "I call on the Department of Education to revise their proposed regulations to ensure meaningful debt relief is available to any student misled by a predatory college."
Harris's office worked with federal investigators when looking into Corinthian College practices. The investigation found job placement rates were widely misrepresented to enrolled and prospective Corinthian students.
As a result, thousands of students who attended Corinthian have asked the ED to discharge their federal loans because they were deceived by Corinthian's inflated job placement rates.
Attention on other for-profit schools
Harris maintains that Corinthian was not the only for-profit school engaging in this kind of activity. She says other for-profit institutions have used similar dishonest tactics against their students, and it is expected that many more students will need to utilize this defense.
Harris says another problem lies in vague federal regulations that make it hard to determine exactly who is eligible to have their student loans discharged. She says she would like to see new regulations define the criteria more clearly.
She's calling for a number of changes in the new draft of ED rules, including a broadening of the categories of school misconduct that would give rise to a defense to repayment.
---