---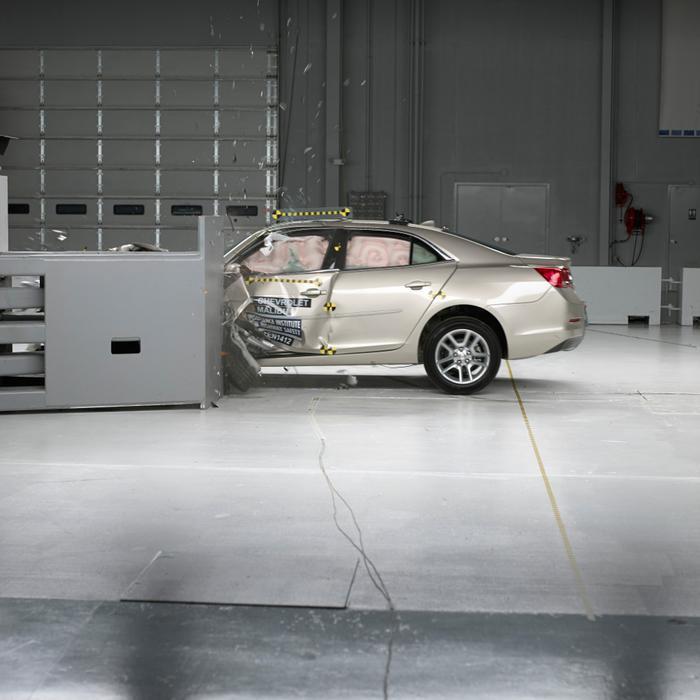 Surviving car crashes is good. Avoiding them is even better. That's the thinking behind today's announcement that federal safety regulators are proposing changes to the way the National Highway Traffic Safety Administration's five-star safety ratings are awarded to new vehicles.
Besides additional crash tests and more realistic crash dummies, the changes would include rating crash-avoidance technologies and assessing pedestrian protection.
Crash-avoidance technologies include such things as forward-crash warnings, lane-change alerts, and rear-visibility cameras.
"NHTSA's 5-Star Safety Ratings have set the bar on safety since it began in 1978, and today we are raising that bar," said U.S. Transportation Secretary Anthony Foxx. "The changes provide more and better information to new-vehicle shoppers that will help accelerate the technology innovations that saves lives."
NHTSA currently crash-tests new vehicles every year and rates them on how well they protect occupants in frontal, side, and rollover crashes. Results from these tests are compiled into a rating of one to five stars, with more stars indicating a safer car. The vehicle safety ratings appear on window stickers of new cars, and searchable ratings are available on NHTSA's Safercar.gov website.
Carmakers said they support the changes.
"We're pleased that NHTSA sees new safety technologies pioneered by automakers are performing well in the real world and should be featured in their consumer education program," the Alliance of Automobile Manufacturers, whose members include major U.S. and German automakers, said in a statement. "Crash-avoidance technologies can be life-saving innovations that we're eager to see consumers embrace. Looking ahead, a significant portion of future highway safety gains will likely come from these advanced technologies."
Proposed changes
The planned changes to the 5-Star Safety Ratings system include:
New tests to assess how well vehicles protect pedestrians from head, leg, and pelvic injuries that occur when a pedestrian is struck by a vehicle;
A new frontal oblique crash test that measures how well vehicles protect occupants in an angled frontal crash;
An improved full frontal barrier crash test to drive safety improvements for rear seat occupants;
New crash test dummies, including the Test device for Human Occupant Restraint, (THOR) and WorldSID, that will provide vastly improved data on the effects a crash is likely to have on the human body;
An assessment of additional crash-avoidance and advanced technologies that offer drivers the most potential for avoiding or mitigating crashes;
Use of half-star increments to provide consumers more discriminating information about vehicle safety performance; and
The ability to dynamically update the program more swiftly as new safety technologies emerge.
"NHTSA's 5-Star Safety Ratings program was the first of its kind, and the idea has now spread around the world," said NHTSA Administrator Mark Rosekind. "Today, we're adding to that legacy of global safety leadership, ensuring that American consumers have the best possible information about how to protect themselves and their families, and taking a significant step forward in our efforts to save lives and prevent injuries."
The changes are expected to be finalized by the end of 2016. Consumers are expected to begin seeing ratings under the new system by model year 2019 vehicles.
---