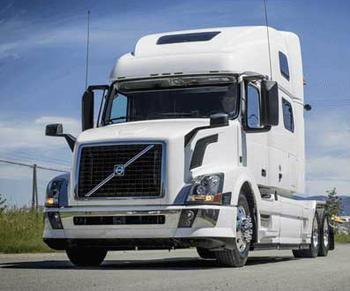 That huge Volvo semi-trailer truck bearing down on your rear bumper? It may have a safety defect that could cause the driver to lose control at any moment.
About 16,000 of the trucks were recalled on March 10 because they may have been manufactured without a roll pin on the steering shaft or with a bolt that was not properly tightened. Either condition could lead to separation of the steering shaft without warning, resulting in a complete loss of control.
Alarmed at that prospect, the U.S. Department of Transportation's Federal Motor Carrier Safety Administration (FMCSA) has ordered recalled trucks that have not yet been repaired off the road.
"Today's announced declaration is not intended to provide a basis for further enforcement action, but seeks only the immediate cessation of the unrepaired, unsafe trucks," the FMCSA said. "Operators of vehicles declared out-of-service must comply; violating a federal out-of-service order may result in civil penalties as well as criminal prosecution."
Among other things, the order will alert personnel at truck weigh stations to watch for the trucks and order them sidelined if they have not been repaired. 
The recall affects certain model year 2016-2017 VNL, VNX, and VNM trucks manufactured from May 11, 2015 through March 8, 2016.