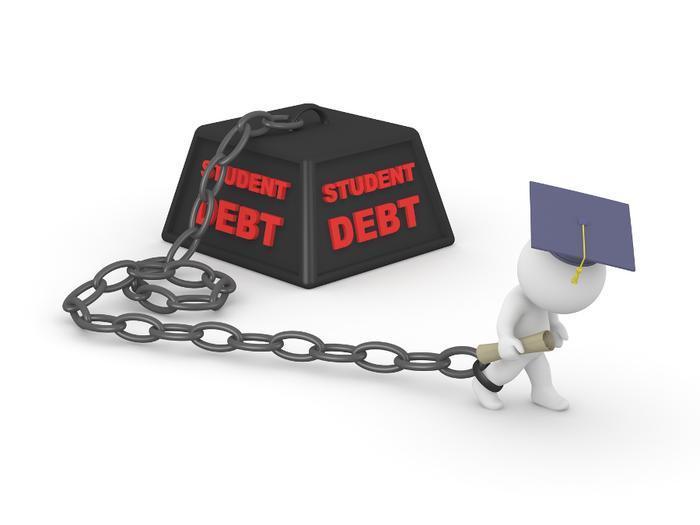 Yesterday the Department of Education (DoE) made the surprise announcement that it would offer "Debt relief for Corinthian Colleges students," as part of an attempt "to ensure Americans are protected from unscrupulous colleges that deny students meaningful educational opportunities and leave taxpayers holding the bag."
Yet critics call the DoE's plan "a process that re-victimizes students as a solution to a problem they [the DoE] created."
The Corinthian Colleges debacle offers illustrative examples of almost every complaint made against the modern for-profit college industry: namely, exorbitantly high tuition rates not only leave students deeply in debt which cannot be discharged in bankruptcy, but the college degree or credits they earned in exchange for all that debt turn out to be worthless. Traditional four-year colleges and universities rarely if ever accept transfer credits from such schools, state professional certification boards won't accept them, and potential employers won't either.
Corinthian, which owned and operated schools under the brand names Everest, WyoTech and Heald, filed for bankruptcy last month after years of legal troubles.
But the true beginning of the end for Corinthian arguably came last June, when the Department of Education temporarily halted all federal student aid, including bankruptcy-proof federal student loans, to various Corinthian-owned schools. Though federal funding was re-instated a couple of days later, Corinthian had to agree to many strict conditions including a "'teach-out' of schools that are under-performing." At the time, Corinthian was already under investigation in 20 different states, in addition to its troubles with the feds.
Selling campuses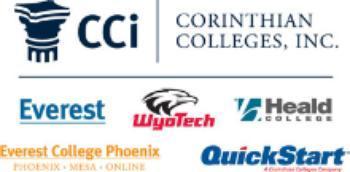 In early July, Corinthian started selling off some of its campuses after it missed one of the deadlines the feds had established as part of its previous month's agreement with the company.
At the end of that month, Sen. Tom Harkin (D-Iowa) and the Senate Health, Education, Labor and Pensions Committee released a report showing that for-profit schools such as Corinthian were collecting a "disproportionate share of new Post-9/11 GI Bill benefits" paid out to military veterans.
In September, the Consumer Financial Protection Bureau sued Corinthian for what the CFPB called an illegal, predatory lending scheme. CFPB Director Richard Corday said "We believe Corinthian lured consumers into predatory loans by lying about their future job prospects, and then used illegal debt collection tactics to strong-arm students at school. We want to put an end to these predatory practices and get relief for the students who are bearing the weight of more than half a billion dollars in Corinthian's private student loans."
The lawsuit charged that Corinthian used "misleading claims" in order to convince students its schools were worth attending. Among other things, Corinthian allegedly paid employers to hire graduates for temporary jobs, which Corinthian then counted as as in-field work toward its job-placement statistics. Corinthian even allegedly created fake employers, then falsely claimed students worked for them. Meanwhile, Corinthian's "career counseling" services included urging students to check job postings on websites such as Craigslist.
In October, the state of Wisconsin made similar claims in a lawsuit it filed against Corinthian-owned Everest College in Milwaukee (which had shut down in August 2013).
Debt relief for students
In February, the DoE and CFPB announced $480 million in debt relief for Corinthian students who'd taken out high-cost, private "Genesis" loans. CFPB Director Corday said it would "provide substantial relief to current and past students who were harmed by Corinthian's predatory lending scheme." Affected students were told they could see their individual Genesis debt burdens be reduced by up to 40% – which was another way of saying the students were still on the hook for 60% of those predatory loans.
Then, in April, the attorneys general of nine states (Illinois, California, Connecticut, Kentucky, Massachusetts, New Mexico, New York, Oregon and Washington) published an open letter urging the DoE to immediately relieve the federal student-loan debt burdens of all Corinthian and Everest students. Illinois AG Lisa Madigan said that such students were "victims of the predatory practices of for-profit schools such as Corinthian, which was more concerned with their profits than they were about the quality of education they provided."
A week later, Corinthian was fined $30 million and forbidden from enrolling any new students at certain of its campuses, for "misrepresenting" job placement rates for its graduates.
According to the DoE, Corinthian's deceptive practices included paying temporary employment agencies to hire graduates for on-campus jobs lasting as little as two days, so the company could then count those students as having found work in their field after graduation.
School's out
Near the end of that month, on Sunday, April 26, Corinthian abruptly announced that it would close all of its remaining campuses effective the next day. Then the company declared bankruptcy the following week.
And now, almost exactly 12 months after the Department of Education first halted federal funding to Corinthian, it announced on its official "HomeRoom" blog that it would offer debt relief to certain Corinthian students.
Some Corinthian schools closed down, while others were sold but remain open. We are establishing plans to ensure debt relief for:

Students whose schools have closed down

Students who believe they were victims of fraud, whether their school closed or not

….

If you are a Corinthian student seeking debt relief of either type, please visit the FSA website or call toll-free at (855) 279-6207 and a staff member will provide the information you need.
The DoE also put out an online "fact sheet" about "Protecting students from abusive career colleges." Among other things, the fact sheet promises that the DoE is "Establishing a streamlined process" for Corinthian students seeking debt relief:
the Department will create a simple application for debt relief, which borrowers can complete online or by email or postal mail. Starting today, former Corinthian students can visit studentaid.gov/Corinthian to learn more, and in the coming weeks, the Department will have an online form available for these borrowers. In addition, students can call a special toll-free borrower defense hotline at (855) 279-6207 to ask about their options.
A long list
But just how streamlined is that process? The Student Aid page says that "In your Borrower Defense to Repayment submission materials, you should include at a minimum" a long, bullet-pointed list of information. The list starts out reasonably enough – you need "A statement that the borrower wishes to assert a borrower defense to repayment based on state law," and of course you must include some personal identifying details – your full name, date of birth, current contact information and similar things.
Then it says you also must provide this:
Documentation to confirm the borrower's school, program of study, and dates of enrollment. Suggested items include transcripts and registration documents indicating your specific program of study and dates of enrollment.

Any details about the conduct of the school that the borrower believes violated state law including, but not limited to:

The state and applicable law or cause of action (if available)

Specific acts (including failures to act) of alleged misconduct by the school

How the alleged misconduct affected the borrower's decision to attend the school and take out a loan to pay to attend the school

The injury suffered by the borrower as a result of the school's alleged misconduct

Any other supporting information that would help the Department of Education review the borrower's claim
As Salon pointed out:
Even getting a transcript from Corinthian, especially if the particular campus went out of business, may be challenging. Additionally, the application demands highly specific legal formulations, and borrowers would have to make the right citations of state law and fulfill the proper definitions of injury. This is a job for a lawyer, not a struggling borrower, who may not even be aware of Corinthian's behind-the-scenes machinations.
Last February, shortly after the CFPB announced $480 million in loan forgiveness for the holders of certain private (not federal) Corinthian-based student loans, a group of former a group of former Corinthian students associated with an offshoot of the Occupy movement known as the Debt Collective announced that they were staging a "debt strike" and refusing to repay their student loans in order to protest the government's legal and financial support of Corinthian.
At the time, the "Corinthian 15" (so called because they started with 15 members) posted an open letter to the Department of Education saying that:
Who are we? We are the first generation made poor by the business of education. …

We trusted that education would lead to a better life. And we trusted you to ensure that the education system in this country would do so. But Corinthian took advantage of our dreams and targeted us to make a profit. You let it happen, and now you cash in. … We are not alone in this fight. Corinthian's predatory empire pushed hundreds of thousands into a debt trap. But even beyond for-profit schools, tens of millions of students are in more debt than they can ever repay. And you are the debt collector, with powers beyond a payday lender's wildest dreams. …
And yesterday, in response to the DoE's debt-relief announcement, the Debt Collective responded by saying that the "Department of Education refuses to do its job, again":
How many times do Corinthian students have to be lied to?

Just as Corinthian Colleges portrayed its programs as a path to a better life when they were in fact debt traps, the Department of Education is portraying a process that re-victimizes students as a solution to a problem they created.

If Education Secretary Arne Duncan was truly "committed to making sure students receive every penny of relief they are entitled to under law" he would sign the "Order for Discharge of Federal Student Loan Debts" the Debt Collective sent him last week, immediately and automatically discharging Corinthian students' debts. Students are entitled to receive full relief under law. The legal and most painless possible process for students is no process—they deserve an automatic discharge of their debts. … In place of this obvious option, the Department of Education's "solution" is a bureaucratically tortured process designed to provide relief only to those who hear about it and can figure out how to navigate unnecessary red tape.
The Debt Collective also argues that without DoE funding – primarily, the federal promotion and backing or bankruptcy-proof student loans intended to cover tuition costs – schools such as Corinthian wouldn't have stayed in business in the first place:
The Department of Education has been misusing taxpayer dollars for decades, funding up to 90% of Corinthian and other exploitative for-profit college chains. Hundreds of thousands of students were led into a debt trap funded by tax dollars. Automatic, class-wide discharges are not only just, they would also serve as a corrective for the Department's flagrant failures to allocate public funds wisely.
Credits wiped out
If you are a former Corinthian student who does have the necessary documentation and legal expertise to apply for the Department of Education's current debt relief program, bear in mind that doing so will completely wipe out any credits or degrees you might have collected from a Corinthian school. Or, as the DoE webpage puts it:
Please note that if you choose closed-school debt relief, you can't transfer your credits to a comparable program at another institution. However, if you believe you have a claim against your school under state law, such as fraud, you may still pursue debt relief based on borrower defense to repayment, as described below – even if you transfer your credits to another school.
Quite frankly: if you're a former Corinthian student, you should not let fear of losing Corinthian-generated course credit deter you from applying for debt relief, because those credits are probably worthless anyway. The only other schools likely to accept Corinthian-generated transfer credits are other for-profit schools no better than Corinthian. In February 2013, for example, an Everest graduate sued his school, alleging that none of the credits he took at Everest were transferable to a state community college, and many consumers posting on ConsumerAffairs have complained of problems transferring their credits.
"I attended Everest here in Miami in 2010," a consumer named Lucy said in a ConsumerAffairs posting from last summer. "At the time I had no high school diploma. I completed a test that qualified me for the pharmacy technician program. ... I passed with flying colors."
But that hasn't done Lucy any good. "To make a long story short, I am $13,000 in debt and still no employment in my field of study," she said. "We cannot transfer our education credits because it's not considered real."
The education may not be real, but the crushing debt and financial ruin are.