---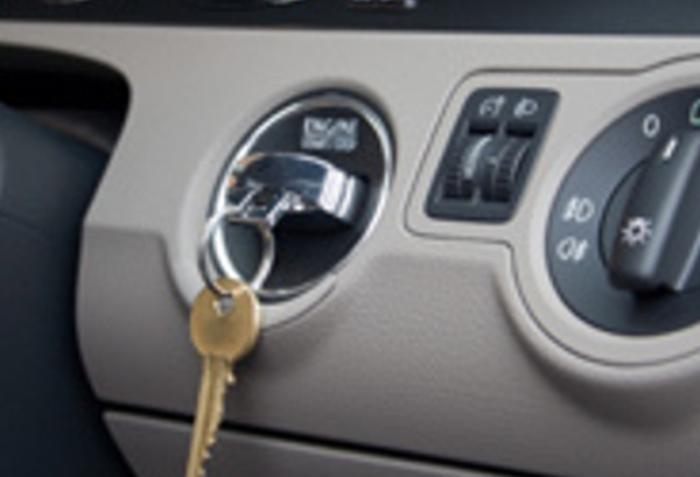 U.S. Transportation Secretary Anthony Foxx has refused a request from two U.S. senators that General Motors be ordered to tell owners of recalled cars to stop driving them until their ignition switches can be replaced.
Sens. Edward Markey (D-Mass.) and Richard Blumenthal (D-Conn.) had formally asked Foxx to take the action but in a written response, Foxx said federal safety regulators had determined it wasn't necessary.
A federal judge reached the same conclusion in April.
Judge Nelva Gonzales Ramos of the U.S. District in Corpus Christi, Texas, said federal safety regulators are better able to manage the massive recall than the courts as she refused a request that General Motors issue a "park it" order until the ignition switches in 2.59 million recalled cars can be replaced.
No judge has ever issued such an order.
Switch can slip
Ignition switches in the recalled cars can slip out of the "on" position, shutting off the engine and cutting power to air bags, power steering and other systems.
At least 13 deaths have been linked to the problem and GM has admitted knowing about the problem for at least a decade prior to the recall.
GM's advice to owners of the recalled cars -- mostly Chevrolet Cobalts and Saturn Ions -- is that they remove everything except the ignition key from their key rings, to lessen the weight that's exerted on the ignition switch. Also, drivers should avoid bumping the switch with their knee.
This sounds fine to Foxx.
"NHTSA is satisfied that for now, until the permanent remedy is applied, the safety risk posed by the defect in affected vehicles is sufficiently mitigated by GM's recommended action," the letter says.
It doesn't sound so great to Markey and Blumenthal.
"We remain extremely concerned that GM and NHTSA are not doing enough to convey the seriousness of this defect to owners of the affected cars, unnecessarily putting more lives at risk," the two said in a statement and they charged that in his response, "Secretary Foxx has raised more questions than he has answered."
"We are encouraged that NHTSA has analyzed data GM provided on the affected vehicles, but Secretary Foxx's letter again emphasizes that drivers must take extraordinary precautions to ensure the safety of passengers still driving the recalled cars," they said.
---