---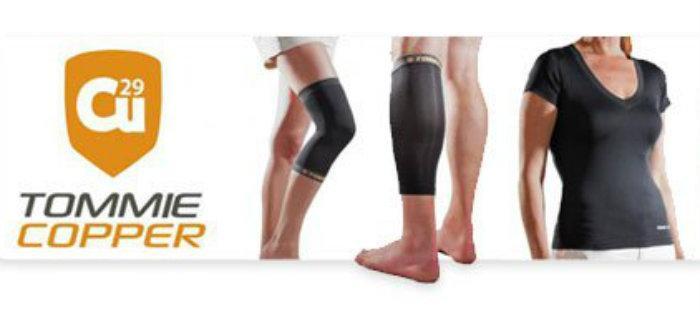 Lots of people think that wearing copper will relieve arthritis pain, even though there's no scientific evidence to suppport that belief. While anyone can believe anything they want, it's another thing to make sales claims that can't be supported, as athletic apparel company Tommie copper has just been reminded.
The company has agreed to pay $1.35 million to settle Federal Trade Commission charges that it deceptively advertised that its copper-infused compression clothing would relieve severe and chronic pain and inflammation caused by arthritis and other diseases.
"It's tempting to believe that wearing certain clothing will eliminate severe pain, but Tommie Copper didn't have science to back its claims," said Jessica Rich, Director of the FTC's Bureau of Consumer Protection. "If you see an ad for a product that promises to replace the need for drugs or surgery, talk to a healthcare professional before you spend your money."
Montel Williams
According to the FTC's complaint, since April 2011, Tommie Copper, based in Mt. Kisco, New York, and its founder and chairman Thomas Kallish have advertised Tommie Copper copper-infused compression garments in infomercials, brochures, social media, and print media such as Arthritis Today magazine. The garments, including sleeves, braces, shirts, and socks, range in price from $29.95 to $69.50.
The company's infomercials featured talk show host Montel Williams declaring, "Tommie Copper truly is pain relief without a pill." Company ads featured celebrity and consumer testimonials claiming that Tommie Copper garments alleviated pain caused by multiple sclerosis, arthritis, and fibromyalgia; and could provide pain relief comparable to, or better than, drugs or surgery. The FTC alleges that the defendants' claims were false or unsubstantiated.
The proposed stipulated federal court order imposes an $86.8 million judgment against the defendants, which will be partially suspended upon payment of $1.35 million by the defendants. If the defendants are found to have misrepresented their financial condition, the total amount will immediately come due.
---