---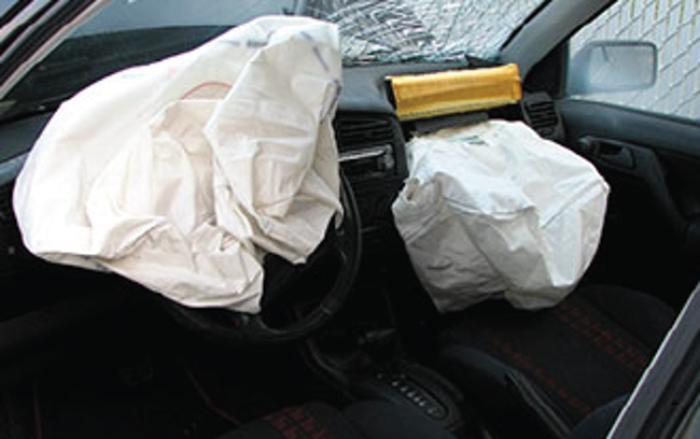 Federal safety regulators want to put the hammer down and get the Takata recall into high gear. The National Highway Traffic Safety Administration (NHTSA) is invoking powers it has never used before to to take charge of the millions of recalls now being conducted separately by 11 different automakers.
In an order prepared for publication in the Federal Register, NHTSA said the current "patch-work" process is moving too slowly to ensure motorists' safety, given that millions of people are driving around in cars whose airbags may explode and send shrapnel hurling into the passenger compartment.
"Today is a major step forward for public safety," U.S. Transportation Secretary Anthony Foxx said. "The Department of Transportation is taking the proactive steps necessary to ensure that defective inflators are replaced with safe ones as quickly as possible, and that the highest risks are addressed first. We will not stop our work until every air bag is replaced." 
Miles to go
Roughly 17 million vehicles were already on the recall list prior to this week, when another 17 million or so were added as Takata caved in to regulators' demands that it concede the airbags are defective. Actually, the process of identifying which cars have the defective airbags is still underway so most of the additional recalls have not yet been issued.
The size and complexity of the process means it is likely to take years to complete. Many of the cars equipped with the faulty airbags may be in the junkyard before the recall reaches them. 
NHTSA wants to take charge of the flow of replacement parts to ensure that replacement airbag inflators are being manufactured and distributed to dealers in a timely manner. It is also going to try to expedite the process of finding all the cars that need repairs.
At least seven people have died as a result of Takata airbag malfunctions, according to the non-profit Center for Auto Safety and more than 100 have been injured.  
What to do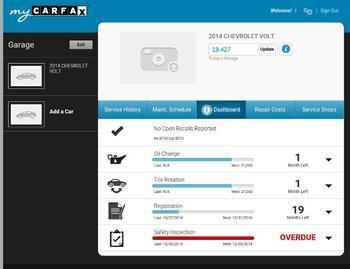 It will take time for all of the cars equipped with the defective airbags to be officially recalled so it's a good idea to check the list every week or two.At the moment, it's basically up to you to check whether your car is on the recall list. You can do so at NHTSA's site by inserting your VIN number. Carfax also offers a free app that will alert you to recalls and will track your service record and other data. You can use your VIN number or license plate number to get started. 
If your car is recalled -- for defective airbags or anything else -- contact any dealer who sells that model and get your name on the appointment list. Parts are almost never available when a recall is announced, so you may have to wait a few weeks, possibly much longer.
You can ask for a loaner car. Some dealers may oblige, but you may have to be persistent. Most consumers we've heard from have gotten very little satisfaction from dealers. Again, part of the problem is that most of the affected cars are older and dealers may not see the current owner as a likely prospect to replace their car with a newer model anytime soon.
Up to speed
Part of the reason NHTSA has lost patience with the Takata recall process is that, in many cases, it is taking months for cars to be repaired once the recall is issued and owners notify dealers, leaving consumers to stew and worry about their safety.
That's the situation Claudia of New York, N.Y., described in a recent ConsumerAffairs review:
A few months ago, I received a recall notice concerning the driver and passenger side airbags of my 2003 Honda Accord. I contacted my local Honda dealer (Honda of New Rochelle located at 25 E Main St., New Rochelle, NY) on February 4, 2015 to schedule an appointment to have the airbags replaced. I also contacted the customer service department of American Honda Motor Co. that same week to see if there was any way that I could have my service expedited.

I was told by the American Honda Motor Co. customer service representative that I would hear back from the local dealer to schedule an appointment within 2-3 weeks. After such time, I contacted the America Honda Motor Co. representative handling the case, leaving her a message that I still had not received an appointment to have my airbags replaced.

After countless attempts and two months later, no one from either American Honda Motor Co. or the local dealer has returned any of calls. Currently, I am still waiting to schedule an appointment to have the airbags replaced.
"Very disappointing"
Claudia says the entire affair has left her with a very bad impression of Honda.
"I think it's unconscionable that the representatives from Honda whom I've contacted have not responded to any of my inquiries regarding this matter. I do not have an alternate vehicle to get to work or drive my six-year-old son to school so I depend on my car as the primary source of transportation," she said.
Especially annoying, she said, is the callous treatment she has received from Honda representatives at the same time the company is issuing soothing bromides via its p.r. apparatus.
On February 11, 2015, American Honda posted a message onto its website stating the following: "We want to reassure our customers that Honda has an ongoing customer service procedure that addresses each customer's needs and concerns. For customers concerned about the issue of Takata airbags in certain Honda and Acura vehicles, our customer service will make arrangements for, as appropriate, the replacement of airbag inflators and the provision of or reimbursement for temporary alternative transportation."

It is very disappointing to see public statements, such as these, made by Honda expressing concern for the safety of consumers who drive their vehicles yet at the same time, no one from Honda has addressed my safety concerns or offered to provide a courtesy vehicle or reimbursement for rental car charges while I wait for an appointment to have the airbags replaced.
Killed or injured
Carolyn of Newport, N.C.: is also steaming about Honda's two-faced approach to the problem.
"Honda refuses to provide rental car while recall parts are back-ordered. Honda's Recall Letter to us states - if we drive our 06 Honda Pilot, 'The defects in these vehicles could kill or injure you or other people in your vehicle.'"
If that's the case, says Carolyn, you'd expect quick action from Honda and its dealers. That's why the very day she got the letter from Honda, she called Parker Honda, Morehead City, N.C., to schedule the work.
"I was told it would be several weeks before the parts could be ordered and installed. Parker Honda said to contact Honda Customer Service (HCS) about a rental car. I called HCS to get a rental vehicle that day and got a Case #. I was told we could not immediately have a rental car for the 'several weeks' until our vehicle can be repaired."
Carolyn said she is paying for a rental car out of her own pocket while Honda refuses to help her and has stopped returning her calls and messages.
---