---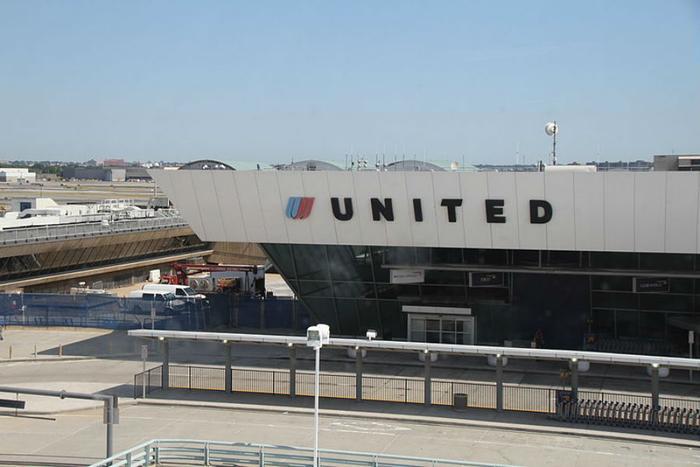 United and Delta airlines have been hoping their plan to swap slots at Newark Liberty International Airport and John F. Kennedy Airport will fly, but the Justice Department has filed an antitrust suit challenging the shuffle.
Under the airlines' scheme, United would acquire 24 slots at Newark from Delta. Add that to the 902 slots United already has and it would be virtually impregnable, the lawsuit charges.
"A slot is essentially a license to compete at Newark," said Assistant Attorney General Bill Baer of the Justice Department's Antitrust Division.  "United already holds most of them, and as a result, competition at Newark is in critically short supply.
"United is already extracting a 'Newark premium.' Airfares at Newark are among the highest in the country while United's service at Newark ranks among the worst," Baer said. "Allowing United to acquire even more slots at Newark would fortify United's monopoly position, and weaken rivals' ability to challenge that dominance, leaving consumers to pay the price."
Baer said United now has 73% of the available slots at Newark and doesn't even use all of them, letting about 82 a day go unused, thus blocking competitors. No other airline has more than 70 slots at Newark.
The feds' lawsuit said the 35 million passengers who use Newark each year would face higher fares and fewer choices if the deal goes through.
Consumers benefit ... sometimes
The federal complaint also details how consumers benefit when slots are held by United's airline rivals.  In response to the department's concerns expressed during its review of the United/Continental merger in 2010, United divested 36 slots at Newark to Southwest Airlines. 
That allowed Southwest to introduce new low-fare competition to United on five routes resulting in substantially lowered fares and increased service on five routes into and out of Newark, as shown in this graph:

United is defending the transaction, saying New York is the most competitive market in the country and claiming that the deal "benefits our customers and the region."
Political swamp
Both Newark and JFK are operated by the Port Authority of New York and New Jersey, generally regarded as a political swamp infested with cozy political deals masquerading as bureacratic ineptitude.
In September, United CEO Jeff Smisek was abruptly dismissed following an internal United investigation of corruption involving the Port Authority.
The infamous "Bridgegate" scandal, involving aides to New Jersey Gov. Chris Christie, was said to revolve around political spoils flowing from the Port Authority. Two top Christie aides who were Port Authority officials were indicted for using the Authority's resources for political ends.
Supposed investigations by Christie's office, the New Jersey Attorney General, and the U.S. Attorney went nowhere, just like the Fort Lee drivers who were trapped in their cars when approaches to the George Washington Bridge were blocked in some undefined act of political gamesmanship. 
Bridgegate and similar scandals did little to remove suspicisions that politics is a rougher game in the New York area than in much of the country and that Gov. Christie's modus operandi might be seen as harsh by primary voters in such sylvan regions as New Hampshire and Iowa. 
---