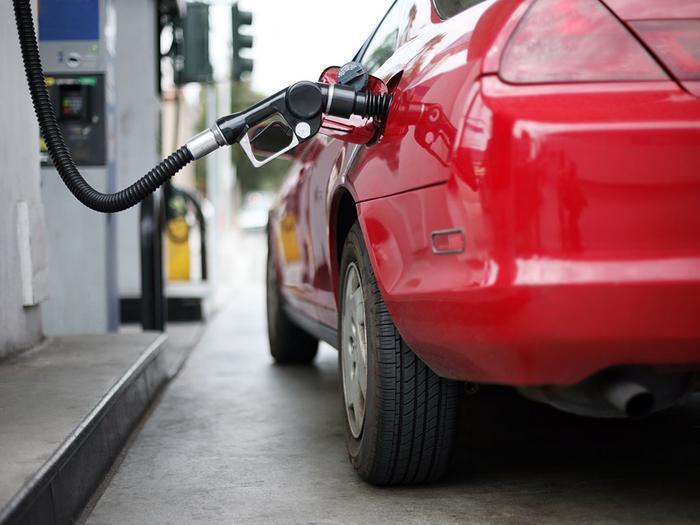 A new study commissioned by a consumer group finds that 79 percent of Americans support higher federal fuel economy standards for cars, but the U.S. Transportation Department may be heading in the opposite direction.
The DOT said today that it may revise fuel efficiency requirements starting with the 2021 model year, a year earlier than expected, and may adopt lower standards through 2025. That's in response to a review ordered by President Trump.
The Obama administration negotiated new standards in 2011, aimed at doubling average fleet-wide fuel efficiency to about 50 miles per gallon by 2025. Auto manufacturers have been lobbying to have the standards relaxed ever since.
The Alliance of Automobile Manufacturers, a trade group, has argued that "facts need to drive public policy, including data on consumer sales, gas prices and costs of technology" in determining the final standards.
Consumers may differ
But the survey commissioned by the Consumer Federation of America (CFA) found that a large majority (79%) of those intending to purchase a motor vehicle in the future, said that the vehicle's fuel economy is important in the purchase of their next vehicle and indicated that they would be willing to pay somewhat more for a car that helps them save money on fuel. 
In part, this concern may reflect the belief that gas prices will rise in the future, CFA said. When asked to guess the price of gasoline in five years, the average price given by all respondents was $3.90.  Today's average price is only $2.27.
CFA also released an analysis of actual fuel efficiency and increases in miles per gallon (MPGs) among newly introduced vehicles. It shows that, for consumers, improvements in MPG more than pay for themselves and that consumers value fuel efficiency. 
"Rolling back the standards at this point would not only hurt America's already financially beleaguered consumers, but they would hamper vehicle sales and put U.S. car companies at a distinct competitive disadvantage to the Asian car companies who will meet the standards," said CFA's Jack Gillis. 
Major consumer expense
Higher fuel economy standards have already saved consumers "trillions of dollars" and helped grow the economy, CFA said. 
"Fuel economy standards are one of the biggest consumer pocketbook issues the Trump Administration faces," said Dr. Mark Cooper, author of a CFA report, Pocketbook Savings, Macroeconomic Growth and Other Public Benefits of Fuel Economy Standards.
The report notes that gasoline and diesel fuel oil, the two sources of energy most directly affected by Department of Transportation regulations, are a major consumer expense, representing over 3 percent of total household expenditures. Typically, it is about the 6th largest household expense.
The higher standards under fire by the auto industry have saved consumers close to $500 billion, Cooper said.