---

The new head of the National Highway Traffic Safety Administration (NHTSA) says the agency may reopen an investigation into the gas tank fires in older Jeep Cherokees that safety advocates say have taken at least 270 lives.
NHTSA Administrator Mark Rosekind also said the agency is not happy with the plodding pace of the effort to retrofit millions of Jeeps with non-functioning trailer hitches -- the scheme cooked up at a secret meeting between Rosekind's predecessor and Sergio Marchionne, the CEO of often-renamed Chrysler, now known as FCA US LLC in the United States.
"We're not satisfied with the current situation so we are looking for every avenue that would be appropriate for us to take action," Rosekind said in a meeting with reporters at the New York International Auto Show, the Detroit News reported. "Given all of the stuff that's going on, we want to figure out what else we can be doing."
Rosekind confirmed he is considering reopening the investigation and said: "Everything is on the table. ... I have organized a group who is actually looking at any other actions that are available for us given the situation."
Read a partial timeline of the Jeep fire-death scandal
A federal jury in Georgia last week found that Chrysler showed "reckless or wanton disregard for human life" in the death of Remington Walden, 4, who died when the 1999 Jeep Grand Cherokee driven by his aunt was rear-ended in a 2012 accident. The jury awarded the family $150 million and said Chrysler was 99% responsible for the accident.
Other options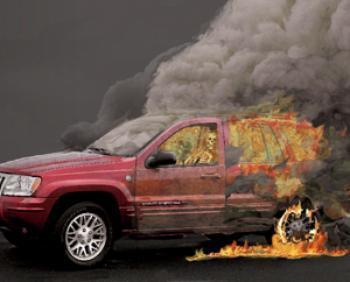 While reopening the investigation into the hazard posed by the Jeeps' design -- the fuel tank is placed in the "crush zone" behind the rear axle in older Jeep SUVs -- Rosekind said other options include converting the current retrofit effort into something more serious.
The slow-moving retrofit effort that's now underway is -- for some models -- technically a "customer service campaign" rather than a recall. That's partly because Chrysler vigorously resisted a more extensive recall and partly because Marchionne, former U.S. Transportation Secretary Ray LaHood and former NHTSA Administrator David Strickland met secretly at O'Hare International Airport in Chicago and worked out the details of the customer service campaign, skirting regulations that require stringent testing of recall safety remedies.
LaHood and Strickland "retired" a short time later and took lucrative jobs with D.C. law firms and public affairs firms.
Reopening the investigation could lead to a recall campaign that made more extensive modifications to the affected Jeeps rather than the untested trailer hitch.
Unhitched
FCA says its dealers have more than 720,000 hitch assemblies waiting to be installed and insists it has contacted known owners of the older Jeeps by mail, email and phone calls. But only 388,000 vehicles have been retrofitted with the hitches so far and some consumers have complained that the supposed remedy in fact creates a new safety hazard.
The hitches that are being installed do not include other elements of the heavy-duty towing package that would normally be installed along with a trailer hitch. Other than a letter to dealers asking them to pass this information on to consumers, there's no way for subsequent owners of a retrofitted Jeep to know the hitch shouldn't be used for towing.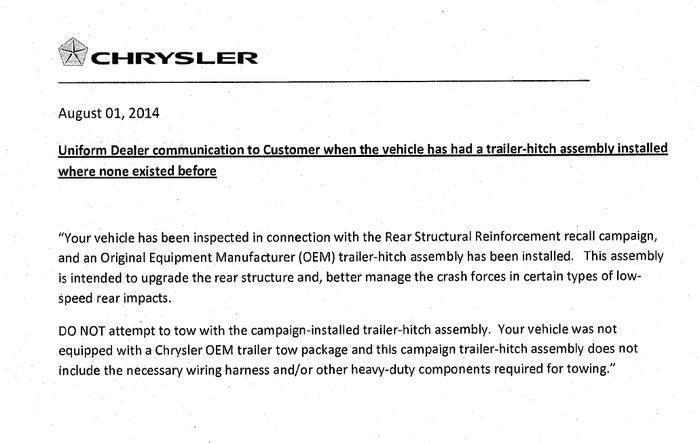 "Who's going to tell subsequent owners?" asked an attorney who represents other Jeep families. "They don't even put all the bolts in. It's not just a fake remedy; it's a fake tow hitch."
For its part, FCA says the 1999 Jeeps -- the model Remi Walden was riding in -- are safe.
"Real-world data show the 1999 Jeep Grand Cherokee has a lower incident rate than 57 other vehicles from its era. NHTSA concluded from its investigation that the vehicles do not pose an unreasonable risk to safety. No events that have occurred since NHTSA closed its investigation should affect this conclusion," the company said.
The slow-moving recall includes about 1.56 million 2002-07 Jeep Liberty and 1993-98 Jeep Grand Cherokee SUVs. The customer service campaign applies to another 1.2 million 1999-2004 Grand Cherokees.
Asked if he thought the vehicles were safe to drive, Rosekind said the main thing is to get the vehicles repaired, the News reported.
---