---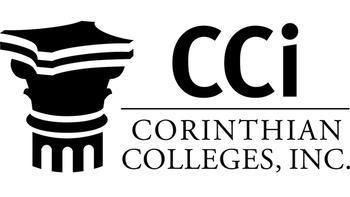 Students at 91 former Corinthian College campuses in 24 states will have an clearer path to loan forgiveness, U.S. Education Secretary John B. King Jr. said today.
The action comes just one day after Corinthian was hit with a $1.1 billion judgment that may help provide additional relief to struggling ex-students.
The 91 campuses were identified as having the largest groups of borrowers eligible for loan relief by investigators from the Department of Education and state attorneys general.
The program is available to students who attended Everest and WyoTech colleges in these states: 
California,
Colorado,
Florida,  
Georgia, 
Illinois,
Indiana, 
Maryland, 
Michigan,
Minnesota,
Missouri, 
Nevada,
Ohio, 
Oregon, 
Pennsylvania, 
Massachusetts,  
New Jersey, 
New York, 
Texas,
Utah, 
Virginia, 
Washington,
West Virginia,  
Wisconsin, and
Wyoming.
If that includes you, you can apply for debt relief through a form posted here. The Department is reaching out to those students through postal mail, email, partner organizations and other means.
The DOE has approved loan discharges for more than 8,800 former Corinthian students nationwide, totaling more than $130 million.
"With a straw ..."
The DOE's efforts are not a raging success in the eyes of critics, however. One non-profit group, The Institute for College Access and Success (TICAS) said the debt relief program so far has been "like draining a swimming pool with a straw."
"Despite the Department's outreach to date, few students are aware that debt relief is available.  Only a fraction of eligible Corinthian students have applied and less than three percent have been approved (with most approved because their school closed, not based on fraud), TICAS vice president Pauline Abernathy said in a statement.  

"It's like draining a swimming pool with a straw -- even a streamlined application is an unnecessary barrier to the relief these students deserve because the Department has already determined that their school committed fraud," Abernathy said. "We urge the Department to provide automatic discharges to all groups of students covered by findings of fraud, rather than requiring them to submit individual applications."  
Placement rates
King made the announcement in Boston with Massachusetts Attorney General Maura Healey, who said her investigation found that Corinthian's two Everest Institute campuses in Massachusetts misrepresented their job placement rates.
"When Americans invest their time, money and effort to gain new skills, they have a right to expect they'll get an education that leads to a better life for them and their families. Corinthian was more worried about profits than about students' lives," King said.
Last summer, the DOE created a similar form for students at 12 Heald College campuses after fining the institution $30 million for misrepresenting job placement rates to current and prospective students. In November 2015, the department published additional findings of misrepresentation at 20 Everest and WyoTech campuses in California and Florida.
Students in other states may be eligible for debt relief as the investigations continue.
---