---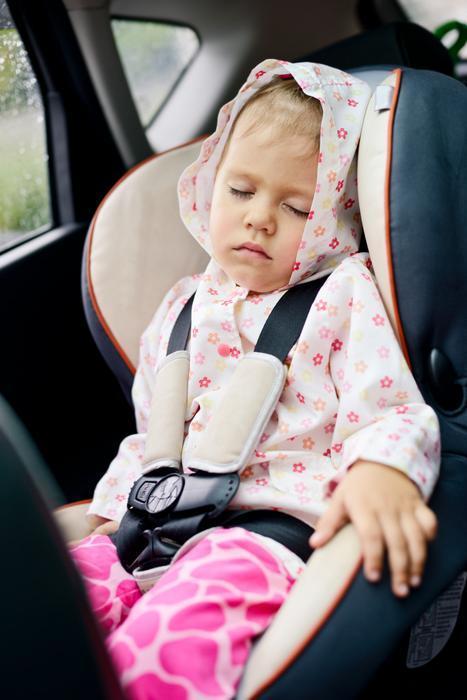 We're entering the time of year that often leads to the most unthinkable of tragedies: the death of a child left unattended in a hot vehicle.
Because it doesn't take long for a child to die of heatstroke if left unattended in a parked car, the National Highway Traffic Safety Administration (NHTSA) has launched a national radio and Internet campaign, "Where's Baby? Look Before You Lock," to reach parents, caregivers, and grandparents about the importance of this issue.
A "disturbing trend"
Data from the San Francisco State University Department of Geosciences show a disturbing trend. At least 44 children in the U.S. died last year after being left in unattended motor vehicles, and an unknown number of others were moderately to severely injured.
The average number of U.S. child heatstroke fatalities per year since 1998 is 38, and there have already been 2 such deaths reported this year.
It happens fast
It doesn't take much for a child to die of heatstroke. When outside temperatures are in the low 80's, the temperature inside a vehicle can reach deadly levels in only 10 minutes -- even with a window rolled down 2 inches. Children's bodies in particular overheat easily, and infants and children under four years old are at the greatest risk for heat-related illness.
Heatstroke death and injuries often occur after a child gets into an unlocked vehicle to play without a parent or caregiver's knowledge. Other incidents can occur when a parent or caregiver who is not used to transporting a child as part of their daily routine inadvertently forgets a sleeping infant in a rear-facing seat in the back of the vehicle.
More often than you think
According to a new study by Safe Kids Worldwide, 14% of parents say they have left a child alone inside a parked vehicle despite the risk of heatstroke. Based on the U.S. population, that number is projected to be nearly 2 million parents transporting more than 3.3 million children who say they have intentionally left their infants, toddler, and kindergarten child alone in a parked vehicle.
For parents of children 3 and under, the percentage increases to 23%. Dads are almost 3 times more likely than moms to leave a child alone in a parked car -- 23% versus 8%.
Young children are particularly at risk because their bodies heat up 3 to 5 times faster than an adult's. When a child's temperature reaches 107 degrees, he or she dies.
What to do
NHTSA, Safe Kids, and its safety partners urge parents and caregivers to take the following precautions to prevent heatstroke incidents from occurring:
Never leave a child unattended in a vehicle -- even if the windows are partially open or the engine is running and the air conditioning is on;

Make a habit of looking in the vehicle -- front and back -- before locking the door and walking away;

Ask the childcare provider to call if the child doesn't show up for care as expected;

Do things that serve as a reminder that a child is in the vehicle, such as placing a purse or briefcase in the back seat to ensure no child is accidentally left in the vehicle, or writing a note or using a stuffed animal placed in the driver's view to indicate a child is in the car seat; and

Teach children that a vehicle is not a play area and store keys out of a child's reach.
In addition, NHTSA and Safe Kids urge community members who see a child alone in a hot vehicle to call 911 or the local emergency number immediately. A child in distress due to heat should be removed from the vehicle as quickly as possible and rapidly cooled.
---