---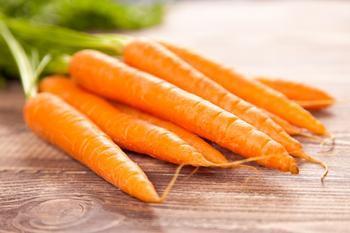 The Agriculture Department is looking for a few good carrots to take into schools.
The USDA's Agricultural Marketing Service is creating a new program and wants the nation's farmers to get involved. The AMS is teaming up with the Food and Nutrition Service to bring unprocessed fruits and veggies to schools.
It's actually a pilot program created by the 2014 Farm Bill. You wouldn't think it would be that tough to get a few carrots as food options in schools but sometimes even simple things require an act of Congress.
The program is supposed to help farmers by allowing them to supply unprocessed quality fruits and vegetables to schools in eight states. The benefit doesn't stop with the farmers, as the schools are able to purchase the produce from eligible suppliers and use entitlement funding.
A recent farm-to-school census revealed that 56% of school districts want to buy more local food. FNS has invited states to participate in the pilot program by September 30, 2014.
If you are a farmer and you do have a few carrots laying around you may want to sign up. AMS is accepting applications for vendors on a rolling basis.
---