---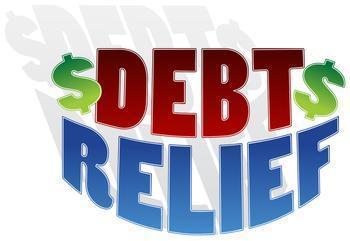 Debt-relief services that charge illegal advance fees typically are the subjects of civil complaints and usually manage to settle the charges before things go too far but one New York area company isn't so lucky.
The Consumer Financial Protection Bureau (CFPB) today filed a complaint in a federal district court in New York against two debt-relief service providers and the U.S. Attorney promptly indicted one of them on criminal charges.
"Today's action takes aim at two operations we believe are designed to profit through unscrupulous and illegal business practices," said CFPB Director Richard Cordray. "Consumers deserve better and we are proud of this coordinated effort with the Department of Justice and U.S. Attorney Preet Bharara to crack down on harmful behavior."
According to the CFPB complaint, the defendants, Mission Settlement Agency of New York and Premier Consultant Group LLC of New Jersey routinely charged consumers upfront fees prior to settling the consumers' debts. As a result of the fees and the companies' alleged failure to do anything about their customers' debts, many consumers fell further into debt and damage their credit history.
Indictments issued
Bharara, meanwhile, announced that Mission and its owner and three employees have been indicted on criminal charges of mail and wire fraud in what he said was a multi-million dollar scheme that victimized more than 1,200 debt-ridden individuals across the country.
The defendants allegedly tricked people into paying for debt settlement services by lying to prospective customers about their fees, and their purported affiliation with the federal government and one of the three leading credit bureaus in the U.S., as well as the results they supposedly achieved for their customers.
In connection with the scheme, Mission allegedly took in over $6.6 million in fees. For over 1200 of its customers, Mission took fees totaling nearly $2.2 million and has never paid a penny to the customers' creditors, Bharara said.
"As alleged, Mission preyed upon the financial desperation of people around the country who – like so many ordinary Americans – were simply struggling to pay down their debts after the financial downturn," Bharara said. "But the true mission of Mission turned out to be fraud and deceit, and for more than 1,200 consumers, the dream of debt relief turned into a nightmare of deeper debt trouble."
Besides the criminal charges in the indictment, the CFPB alleges that all of the defendants violated the Federal Trade Commission's Telemarketing Sales Rule (TSR). In addition, the Bureau alleges that Mission and its principal, Michael Levitis, engaged in deceptive and unfair practices in violation of the Dodd-Frank Wall Street Reform and Consumer Protection Act.
The CFPB said today's action is part of a comprehensive effort to prevent consumer harm in the debt-relief industry.
"The Bureau is working to ensure federal consumer laws are being followed at every stage of the process and is focusing not only on debt-relief service providers, but also on those who facilitate their unlawful conduct and who may also violate federal consumer financial laws," it said in a statement.
---