---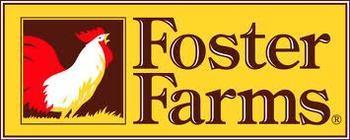 Concern that illness caused by strains of Salmonella Heidelberg are associated with raw chicken products produced by Foster Farms at three facilities in California has prompted the Food Safety and Inspection Service (FSIS) to issue a public health alert.
FSIS is unable to link the illnesses to a specific product and a specific production period.
Raw products from the facilities in question bear one of the establishment numbers inside a USDA mark of inspection or elsewhere on the package:
The products were mainly distributed to retail outlets in California, Oregon and Washington State.
This public health alert is being issued after an estimated 278 illnesses were recently reported in 18 states, predominantly in California. The outbreak is continuing.
The investigation is continuing and FSIS says it is prepared to take additional actions or expand the investigation based on new evidence.
---