---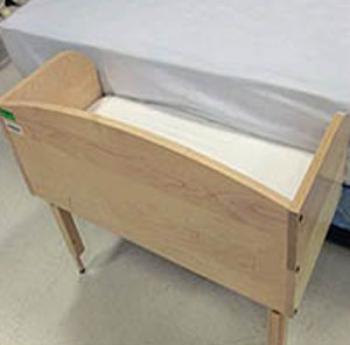 The Consumer Product Safety Commission has issued a new safety standard for bedside cribs, devices that are similar to bassinets attached to an adult bed. They're used in cramped quarters and by parents who want to keep their sleeping infant as close as possible.
The bedside sleepers are intended for infants up to approximately five months of age or when a child begins to push up on his or her hands and knees.
But although they're increasingly popular, the CPSC says there've been 26 documented safety incidents with the sleepers since 2001. The incidents included four fatalities, which were associated with fabric-sided openings on the products.
Most of the incidents grew either from a manufacturing defect or potential design flaw, the CPSC said.
The new safety standards are based on a standard developed by the American Society for Testing and Materials, with minor changes.
The bedside sleepers will be tested with the same safety standards used for bassinets, which were updated in October 2013.


---