---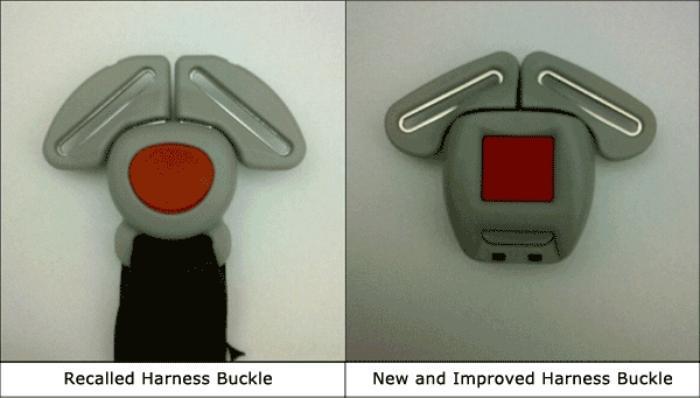 The National Highway Traffic Safety Administration (NHTSA) is taking a close look at the handling of Graco Children's Products' reporting of a safety defect in child seats.
The defect involves buckles of child and infant car seats that stick or become stuck in the latched position, creating an unreasonable risk to a child's life in the event of an emergency.
Graco, after continued pressure from NHTSA, eventually recalled over 6 million defective car seats earlier this year -- the largest child seat recall in U.S. history.
"The (Transportation) Department is committed to ensuring that parents have peace of mind knowing that the car seat in which they are placing their child and their trust is safe and reliable," said Transportation Secretary Anthony Foxx. "Any delays by a manufacturer in meeting their obligations to report safety issues with the urgency they deserve -- especially those that impact the well-being of our children -- erodes that trust and is absolutely unacceptable."
Timeliness at issue
Under the National Traffic and Motor Vehicle Safety Act, once a manufacturer knows or should reasonably know that an item of motor vehicle equipment -- such as a car seat -- contains a safety related defect, the manufacturer has a maximum of 5 business days to notify the agency. NHTSA's investigation will evaluate the facts of the case to determine if Graco violated the law.
"There is no excuse for delaying a recall to address any safety related defect," said NHTSA Deputy Administrator David Friedman. "If Graco delayed in protecting children and infants from this defect, we will hold them accountable."
If NHTSA's investigation finds Graco was untimely in reporting the defect, the company could be fined up to $35 million in civil penalties. The agency's 4-year reauthorization bill -- the Grow America Act -- proposes to increase the Congressionally-established cap on fines from $35 million to $300 million.
---