---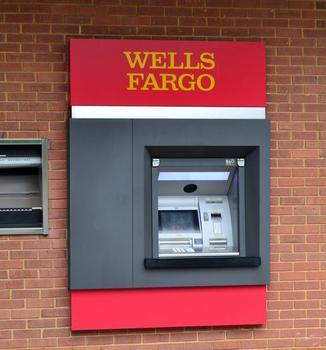 Besides Wells Fargo's other transgressions and tribulations, it's been ordered in two separate actions to pay $24 million for violating the rights of armed forces members. 
The Office of the Comptroller of the Currency (OCC) assessed a $20 million civil penalty against the embattled bank on Thursday and ordered it to make restitution to servicemembers who were harmed by the bank's violations of the Servicemembers Civil Relief Act (SCRA).
In addition, the U.S. Justice Department announced that Wells Fargo has agreed to change its policies and pay over $4.1 million to resolve allegations that it violated the SCRA by repossessing 413 cars owned by protected servicemembers without obtaining a court order.
The penalties are on top of the $185 million in fines to settle charges that bank employees opened accounts in customers' names without the customers' permission, as part of an intensive sales effort to increase service-fee revenue.
Wells Fargo also faces class action lawsuits, a Congressional investigation, and punitive action by California, which is breaking off all business relations with the bank. CEO John Stumpf has agreed to forfeit $41 million and forgo his salary during an investigation of the bank's practices.
OCC penalty
The OCC found that between approximately 2006 and 2016, Wells Fargo violated three separate provisions of the SCRA. The bank failed to: (i) provide the 6-percent interest rate limit to servicemember obligations or liabilities incurred before military service; (ii) accurately disclose servicemembers' active duty status to the court via affidavits prior to evicting those servicemembers; and (iii) obtain court orders prior to repossessing servicemembers' automobiles.
The $20 million penalty reflects a number of factors, including the duration and frequency of violations, the financial harm to the servicemembers, deficiencies and weaknesses in the bank's SCRA compliance program, and ineffective compliance risk management. The penalty will be paid to the U.S. Treasury.
Repo cases
In the reposession case, the Justice Department launched an investigation after it received a complaint in March 2015 from the U.S. Army's Legal Assistance Program alleging that Wells Fargo had repossessed Army National Guardsman Dennis Singleton's used car in Hendersonville, North Carolina, while he was preparing to deploy to Afghanistan to fight in Operation Enduring Freedom. 
After Wells Fargo repossessed the car, it sold it at a public auction and then tried to collect a deficiency balance of over $10,000 from Singleton and his family. 
In October 2014, while seeking assistance with debt consolidation, Singleton met with a National Guard attorney, who informed him of his rights under the SCRA and requested information from Wells Fargo about the original loan and repossession.
The attorney never received a response from Wells Fargo. The department's subsequent investigation corroborated Singleton's complaint and found a pattern of unlawful repossessions spanning more than seven years.
"Wells Fargo Bank unlawfully repossessed hundreds of servicemembers' cars without the proper process, and the bank will now rightfully pay for its violations," said Principal Deputy Associate Attorney General Bill Baer.
"Auto lenders cannot repossess the cars of the brave men and women who risk their lives to defend our freedom without providing them the required legal protections under the SCRA," said Principal Deputy Assistant Attorney General Vanita Gupta, head of the Justice Department's Civil Rights Division. "This settlement should help ensure that servicemembers are not penalized financially for protecting our nation."
The settlement covers repossessions that occurred between Jan. 1, 2008 and July 1, 2015.  The agreement requires Wells Fargo to pay $10,000 to each of the affected servicemembers, plus any lost equity in the vehicle with interest.  Wells Fargo must also repair the credit of all affected servicemembers. 
Thanks
Keep an eye on your inbox, the lastest consumer news is on it's way!
Unsubscribe easily whenever you want
---