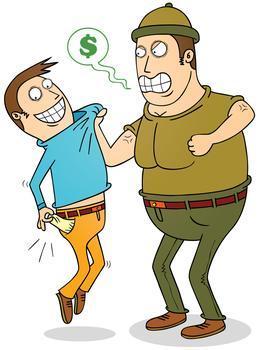 An auto lender that specializes in making car loans to servicemembers is in trouble with the Consumer Financial Protection Bureau (CFPB) again. The CFPB today fined Security National Automotive Acceptance Company (SNAAC) $1.25 million for violating an earlier consent order.
In 2015, the CFPB ordered SNAAC to pay both redress and a civil penalty for illegal debt collection tactics, including making threats to contact servicemembers' commanding officers about debts and exaggerating the consequences of not paying.
SNAAC violated the 2015 order by failing to provide more than $1 million in refunds and credits, affecting more than 1,000 consumers, the CFPB said. Today's consent order requires SNAAC to make good on the redress it owes to those consumers and pay an additional $1.25 million penalty.
"This company violated a Bureau order when it failed to get money back to servicemembers it had hounded with illegal debt collection tactics," said CFPB Director Richard Cordray. "We are making sure this company finally rights its wrongs."
SNAAC, based in Mason, Ohio, operates in more than two dozen states and specializes in loans to servicemembers, primarily to buy used vehicles.
In June 2015, the CFPB sued SNAAC for aggressive collection tactics against consumers who fell behind on their loans. It charged that if servicemembers lagged behind on payments, SNAAC's collectors would threaten to contact—and in many cases did contact—their chain of command about their debts.
The CFPB alleged that SNAAC's aggressive tactics, which took advantage of servicemembers' special obligations to remain current on debts, victimized thousands of borrowers.
"Although SNAAC disagreed with the CFPB's interpretation of the 2015 Consent Order, the company offered to pay all the disputed amounts in order to move forward," the company said in an unsigned statement. "The CFPB declined the offer and began an inquiry. SNAAC fully cooperated and responded quickly to all requests for data, reports and testimony."