---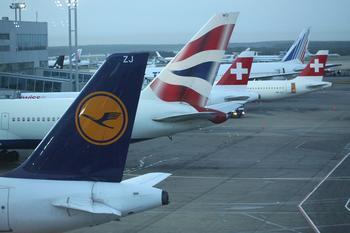 Air France, Lufthansa, and British Airways are being fined for not properly responding to complaints filed by disabled passengers. They're the latest to be snared in a crackdown by the U.S. Department of Transportation.
"When air travelers file complaints with airlines, they deserve prompt and complete responses that appropriately answer their specific concerns," said U.S. Transportation Secretary Anthony Foxx. "We will continue to take enforcement action when airlines violate our rules protecting the rights of passengers."
The fines announced this week are relatively modest, ranging from $200,000 each for Air France and Lufthansa to $150,000 for British. In January, United was fined $2.75 million.
The United violations included tarmac delays and a case in which a passenger with cerebral palsy had to crawl off a United flight when the airline failed to provide a wheelchair.
Under federal rules, airlines must provided a written response to written complaints alleging discrimination against passengers with disabilities within 30 days.
---