---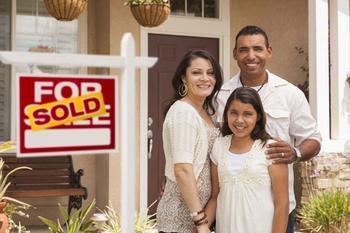 The federal government, for the first time since the housing market collapse, is setting standards for what constitutes a "qualified mortgage," a move that may both help and hurt the real estate market.
The new rules come from the Consumer Financial Protection Bureau (CFPB), which is taking responsibility for defining for banks what is a good loan and what is a risky one. The CFPB is defining a "qualified mortgage" as a loan to a consumer whose total debt burden is no more than 43 percent of his income.
The new rules also limit some upfront fees and riskier lending practices, such as interest-only loans. CFPB will also establish standards that income borrowers must have to get a home loan.
Will probably limit number of mortgages
While the new rules are expected, by their very nature, to reduce the number of prospective buyers who can qualify for a mortgage, they could end up making the mortgage process a bit easier for more applicants.
When Congress passed the Dodd-Frank Financial Reform Bill in 2010, it protected banks from lawsuits if they made what the law called a "qualified mortgage." However, Congress failed to define exactly what that was.
Housing market analysts say that resulted in much tighter and more cumbersome restrictions in the mortgage lending industry. Without knowing exactly what constituted a "qualified mortgage," bankers were left to guess, and they often made application requirements tougher than they needed to be.
Consumer advocates respond
Mike Calhoun, president of the Center for Responsible Lending (CRL), says the new rules are a step in the right direction.
"The standard CFPB establishes for a safe, well-underwritten mortgage is appropriately broad enough to include the vast majority of creditworthy home owners, and it is clear enough for lenders and borrowers alike to understand," Calhoun said. "And the rules preserve legal protection for borrowers with the riskiest loans."
Calhoun says the rules directly address a key cause of the mortgage meltdown and ensuing recession: lenders who made high-risk, often deceptively packaged home loans without assessing if borrowers could repay them. Because of these reforms, he says lenders now must actually assess a mortgage borrower's ability to repay. While it is true many lower-income consumers will not be able to qualify for a mortgage under the rules, the rules also protect them from harmful loan terms such as balloon payments, teaser rates and high fees.
"Ideally the new rules would have allowed all holders of a qualified mortgage to challenge loans when lenders don't follow the law," Calhoun said. "However, they do allow borrowers to hold lenders accountable on the riskiest types of mortgages -- those in the subprime market where the problems that led to the housing crisis were concentrated."
Industry reaction
Debra Still, chairman of the Mortgage Bankers Association (MBA), was also generally supportive of the new rules, saying they will bring stability to the mortgage market.
"The rule was just issued, and we must examine it carefully," she said. "Nevertheless, we applaud the Bureau for offering a legal safe harbor to lenders when they originate loans that meet the rigorous 'qualified mortgage' standards in the rule. This approach should allow lenders to offer sustainable mortgage credit to a great number of qualified borrowers without having to risk unreasonable and overly punitive litigation and penalties."
Many housing experts have believed uncertainty over what was a "qualified mortgage" prompted some lenders to deny loans to otherwise qualified borrowers. The National Association of Realtors (NAR) has complained that overly tight lending criteria have prevented the housing market from recovering as quickly as it might have.
While some consumers with high levels of credit card debt will be excluded from obtaining a mortgage, the new rules may make banks more confident when they do make loans, making mortgages more accessible to those who qualify.
---