---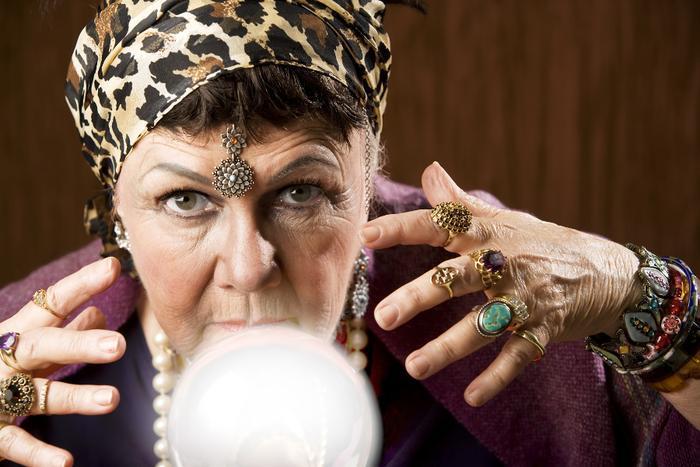 What if you got a letter from a world-renowned psychic telling you that you should play a certain number in the lottery? All you have to do to become a multimillionaire is fill out a form and send a few dollars to the supposed psychic.
Well, unlikely as it sounds, many consumers fall for this and rush to the post office to send in their money so they can learn which number is about to hit it big.
The U.S. Justice Department today filed civil complaints in a New York City federal court seeking to shut down two operations that run similar schemes.
"The complaints filed today charge that the companies and individuals made blatant misrepresentations in order to reap financial gain by scamming thousands of Americans, many of whom were elderly and in a vulnerable financial condition," said Acting Assistant Attorney General Joyce R. Branda for the Justice Department's Civil Division. "Our job at the Justice Department is to put a stop to fraud schemes that seek to take advantage of vulnerable Americans."
The court action also seeks a temporary restraining order and a preliminary injunction to immediately put a stop to the ongoing schemes.
Mail fraud
According to the complaints, the defendants operate two mail fraud schemes in which they send solicitation letters purportedly written by world-renowned psychics to consumers through the U.S. mail.
The first scheme, operated by Destiny Research Center and the Canadian company Infogest Direct Marketing, sends direct mail solicitations allegedly written by psychics Maria Duval and Patrick Guerin. The second scheme, operated by Christine Moussu through New York companies CLGE Inc. and I.D. Marketing Solutions Inc., sends direct mail solicitations allegedly written by psychics David Phild, Sandra Rochefort, Antonia Donera and Nicholas Chakan.
The complaints allege that in the letters, the purported psychics state that they are contacting the recipient based on a specific vision or psychic reading revealing that the recipient has the opportunity to make millions fast.
The solicitation letters appear personalized, repeatedly referring to the recipient by first name and often containing portions that appear handwritten. Many victims not only sent money but also wrote personal, handwritten letters back to the purported psychics, which were never opened, and received worthless, mass-produced trinkets and further solicitations after sending these payments.
"Relying on superstition and fear, the defendants defrauded tens of millions of dollars from thousands of vulnerable citizens," said U.S. Attorney Loretta Lynch for the Eastern District of New York. "We have, and will continue to, use all means at our disposal to protect our citizens from such schemes to defraud."
"These mass solicitations containing purportedly personalized messages to unsuspecting victims were blatant fraud," said Acting Inspector in Charge Troy Raper of the U.S. Postal Inspection Service's Criminal Investigation Group. "Postal Inspectors aggressively investigate any operations that use the U.S. mail to fleece unsuspecting victims."
Caging service
Metro Data Management Inc., doing business as Data Marketing Group Ltd., a company on Long Island, New York, along with its president, Keitha Rocco, performed "caging" services on behalf of both mail fraud schemes. According to the complaint, these services consisted of processing victim payments and maintaining databases of consumers who responded to the fraudulent solicitations.
The government alleges that Data Marketing Group processed as much as $500,000 in victim payments in a given two-week period for the Destiny Research Center scheme, resulting in annual gross receipts of at least $13 million.
The CLGE scheme brought in annual revenue of $1.5 to $2 million. Evidence presented by the United States in support of its motion indicates that victims of the mail fraud schemes were elderly, ill and in perilous financial condition.
---