---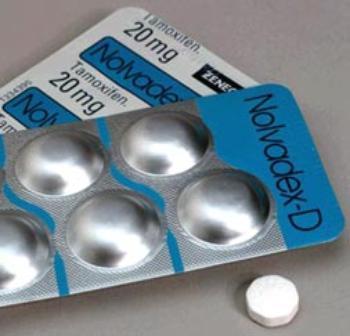 The U.S. Food and Drug Administration (FDA) has enlisted a number of international partners to help with its campaign against unapproved and counterfeit drugs.
This week the FDA took action against against more than 1,050 websites, many based in other countries, that it says illegally sell potentially dangerous, unapproved prescription medicines and medical devices to U.S. consumers.
These actions include a wide range of measures, from regulatory warnings to the operators of offending websites to the actual seizure of illegal medicines and medical devices worldwide.
It was all part of the Eighth Annual International Internet Week of Action (IIWA), a global cooperative effort, led by INTERPOL.
400 warning letters
The international effort, called Operation Pangea VIII, resulted in warning letters to nearly 400 websites selling either unapproved or misbranded prescription medication. Nine other firms were warned about distributing unapproved or uncleared medical devices online.
Working with other federal agencies, FDA inspectors screened and seized suspected illegal drug products and medical devices moving through International Mail Facilities (IMFs) in Chicago, Miami and New York. They flagged 814 parcels this week for further screening.
The FDA says there is a distinct pattern to the illegal drugs being sold to U.S. consumers. Many claim to be FDA-approved generic versions of brand name drugs and include "Generic Nolvadex," "Generic Meridia," "Generic Valium," "Generic Truvada" and "Generic Advair Diskus."
The appeal to consumers
Why would U.S. consumers risk breaking the law by purchasing these drugs online? Perhaps they don't realize it is illegal or that the drugs might be unapproved knock-offs or out-and-out fakes.
It's also possible they turn to shadowy Internet salesmen because the drugs they need are either hard to find in the U.S. or prohibitively expensive.
For example, Nolvadex is used to treat breast cancer that has spread to other parts of the body, to treat breast cancer in certain patients after surgery and radiation therapy and to reduce the chances of breast cancer in high-risk patients. Truvada is used in the treatment of HIV.
Specialized drugs
Patients with chronic and specialized diseases routinely face huge costs for the drugs used to treat their conditions. People with multiple sclerosis (MS) provide a case in point.
On Thursday a federal court invalidated a patent, clearing the way for the sale of a generic form of Copaxone, a common drug in the treatment of MS. However, The New York Times  reports the new generic version of Copaxone will still cost around $63,000 a year.
But that's a bargain, compared to Sovaldi, a specialty drug used to treat hepatitis C. According to AARP, a 3 month supply will run about $84,000.
Little wonder, then, that U.S. consumers look elsewhere, even to unknown and unreliable online dealers. The FDA that's not a real solution.
That's because there is no way to know if the drugs you are purchasing contain dangerous ingredients or are anything more than placebo. In addition to health risks, the FDA says illegal online pharmacies and illegal online medical device retailers pose other risks to consumers, including credit card fraud, identity theft and computer viruses.
---