---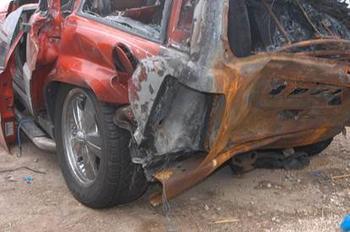 The long-simmering controversy over the risk of fast-spreading fires in older Jeep SUVs is officially history, although safety advocates and personal injury lawyers aren't likely to go away quietly.
The National Highway Traffic Safety Administration (NHTSA) on Thursday formally closed its long-running investigation into fire risks in 2.7 million 1994-2004 Jeep Grand Cherokees and 2002-2007 Jeep Libertys, and accepted the company's proposed fix -- a trailer hitch intended to provide additional protection for the gas tank, which is mounted between the rear axle and the bumper -- for 1.6 million of the vehicles.
Safety advocates say the location of the fuel tank creates a greater risk of fire in rear-end collisions and question whether the trailer hitch is an adequate fix. They say at least 270 people have died in such fires. Chrysler and NHTSA dispute that and cite a number in the 50s.
"It is tragic that NHTSA approved Chrysler's sham trailer hitch recall for Jeeps that explode in rear impacts," said Clarence Ditlow, executive director of the Center for Auto Safety. "NHTSA Administrator David Strickland will be remembered as the Administrator who took a job with one of Chrysler's law firms rather than save more children like Cassidy Jarmon from burning to deaths in Jeeps with trailer hitches.
"In strong contrast former NHTSA Administrator Joan Claybrook is remembered for saving lives by standing up to Ford and demanding crash tests and an improved remedy when Ford tried to foist off an inadequate remedy for the Pinto which exploded in rear impacts just like the Jeep."
Ditlow cited a photo of the trailer hitch-equipped Jeep in which Cassidy Jarmon, 4, died when her family's Grand Cherokee was rear-ended.
"I'm so sad," said Jenelle Embrey, a Virginia woman who organized a petition campaign seeking a recall of the Jeeps after she was rear-ended by a Jeep Grand Cherokee, which in turn was rear-ended by another vehicle and burst into flames, killing two occupants. She gathered nearly 128,000 signatures and arranged a meeting with NHTSA officials to press for a recall but won no commitments.
The NHTSA inquiries began in 2009 when Ditlow filed a 69-page complaint with the agency, arguing that the 1993-04 Grand Cherokee has a fatal crash fire occurrence rate that is about four times higher than SUVs made by other companies, an assertion Chrysler disputes.
NHTSA last spring asked Chrysler -- Jeep's parent company -- to recall the SUVs and, in an almost unprecedented response, Chrysler refused, saying the vehicles had a safety record roughly comparable to other SUVs.
Airport meeting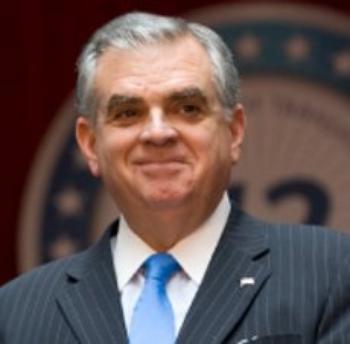 A few weeks later, after a secret meeting between then-Secretary of Transportation Ray LaHood, NHTSA Administrator David Strickland and top Chrysler executives at Chicago's O'Hare International Airport, Chrysler informally agreed to the trailer-hitch fix.
A short time later, LaHood stepped down and now is a co-chair of a non-profit organization seeking more tax funds to support transportation infrastructure. Critics at the time blasted the secret meeting, saying that NHTSA is supposed to be a science-based agency that arrives at decisions through study and testing, not backroom deals.
They insisted that NHTSA should not accept Chrysler's plan without crash testing to determine whether it is adequate.
"We call on NHTSA to do crash tests of Chrysler's proposed remedy, just as it did with Ford's proposed remedy for the Pinto in 1978, to determine that the modified Jeeps meet the present Safety Standard just as the Pinto's had to the meet the new Safety Standard in 1978," said Ditlow in a June 2013 statement. "If the modified Jeeps do not pass, we call on NHTSA to require Chrysler to develop a more effective remedy just as NHTSA did with the Pinto when it failed the first round of tests."
It won't be known whether NHTSA actually conducted any crash tests until formal reports are released over the next few months.
Ditlow noted that the Pinto -- which also had a gas tank mounted behind the rear axle -- was required by NHTSA to be brought up to current safety standards, not the standards that were in effect at the time the cars were built. In the Jeep case, Chrysler is arguing that it should only have to meet standards that were in effect when the Jeeps were built.
In 2011, consumer crusader Ralph Nader, who ignited the crusade that ended in the 1978 Pinto recall, called on Chrysler to recall the Jeeps, calling them "a modern day Pinto for soccer moms with a fuel tank located dangerously behind the rear axle in the crush zone of an impact."
A call sealed the deal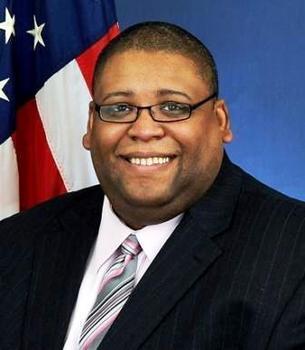 Chrysler's agreement to go ahead with the trailer hitch fix and NHTSA's agreement to close the investigation also appear to be the result of an extracurricular conversation, according to The New York Times. The newspaper reported in today's editions that outgoing NHTSA head Strickland talked by telephone with Chrysler CEO Sergio Marchionne last Monday and sealed the deal.
Strickland is leaving NHTSA to join the Washington lobbying and law firm Venable LLP, which public records show has billed Chrysler $1.1 million for lobbying activities over the last five years. Strickland is joining the firm's Regulatory and Legislative practices group as a partner.
As part of the Strickland-Marchionne deal, Chrysler reportedly agreed to install the trailer hitches if NHTSA would agree to stop describing the vehicles as defective -- a description that puts Chrysler at a disadvantage in court cases brought by victims of rear-end-related fires and their survivors.
Both sides are now congratulating themselves on the settlement.
"Chrysler Group commends the National Highway Traffic Safety Administration for the diligence demonstrated over the course of this investigation," Chrysler said in a statement. "We share NHTSA's commitment to safety."
"Throughout this process, the agency has been in close communication with Chrysler and has no reservations at this time with their announced actions to move forward," NHTSA said in a prepared statement. "Consumers should have their vehicles serviced promptly once they receive final notification from Chrysler. NHTSA will continue to monitor consumer outreach as the recall process continues."

---