---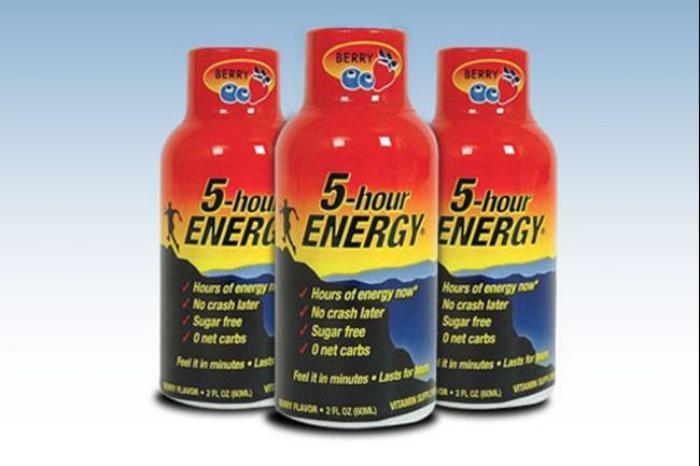 Ten people have been arrested for allegedly attempting to produce and distribute a counterfeit of the liquid dietary supplement 5-Hour ENERGY. One additional defendant has not been detained a warrant has been issued.
According to the indictment that was released on June 18th, all of the defendants attempted to illegally repackage and counterfeit the popular energy supplement. 5-Hour ENERGY is owned by the group Living Essentials, which maintains full copyright and production rights to their product.
The indictment explains that Joseph Shayota and his wife, Adriana Shayota, agreed with Living Essentials to distribute 5-Hour ENERGY in Mexico through their own company, Baja Exporting LLC. After receiving instructions to only distribute the product in Mexico, the defendants diverted their shipments back to the United States with the intention of selling it for a higher price.
Labels in Spanish
Initial efforts to sell the product failed because the labeling on the product was in Spanish, so the defendants replaced the packaging with counterfeit labels and boxes. The indictment reports that the defendants repackaged over 350,000 bottles of 5-Hour ENERGY and sold it at a price that was 15% lower than Living Essentials was charging for the product.
By December of 2011, the defendants had sold off all of their stock of 5-Hour ENERGY that had been given to them by Living Essentials. They then allegedly moved into counterfeiting the entire product. They manufactured the liquid in unsanitary conditions and mixed unregulated ingredients with the goal of mimicking the actual product. They bought machines to shrink wrap counterfeit labels onto plastic bottles and placed false lot numbers and expiration codes to give them an air of authenticity.
"Criminals that produce and sell counterfeit and misbranded dietary supplements put the public health at risk by utilizing unknown and unregulated ingredients that could put the consumer in danger of serious illness or death," said Special Agent in Charge Lisa L. Malinowsk of the FDA.
"The defendants' alleged conduct demonstrates a complete disregard of the health and safety of consumers….My office will continue to vigorously prosecute those individuals who place greed over the well-being of the community by distributing counterfeit dietary products," said U.S. Attorney Melinda Haag.
The indictment also alleges that the company Midwest Wholesale Distributors, which is owned by some of the other defendants that have been arrested, distributed more than four million bottles of the counterfeit product in the United States.
The charges for all 11 defendants include conspiracy to traffic in counterfeit goods, conspiracy to commit criminal copyright infringement, and conspiracy to introduce misbranded food into interstate commerce. If convicted of at least one count in each charge, the defendants look to face 20 years of prison time and fines totaling 2.5 million dollars. 
---